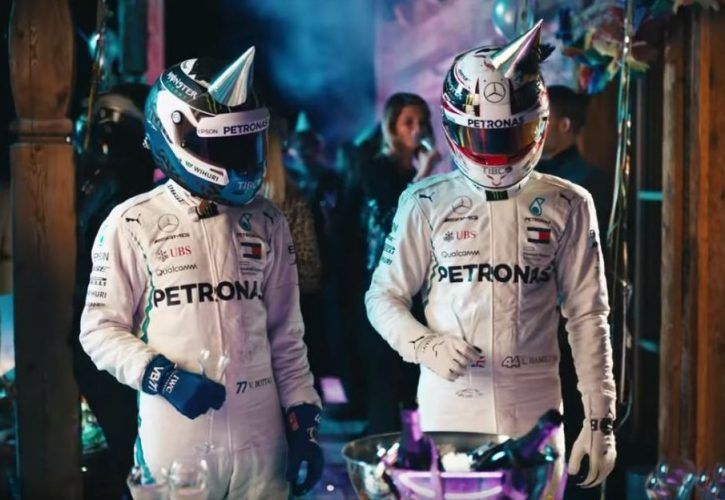 What is bred in the bone will come out in the blood, or perhaps the champagne in this case.
We're signing off from 2018 with this short video of the Mercedes drivers ringing in the New Year in their own, predictable way.
It's been an packed year for F1i and one of fantastic growth once again thanks to you, our readers and faithful followers.
Here at our home base, we wish you all a prosperous and healthy trip around the sun, and will see hopefully next year, which means tomorrow for those fit enough to clock in.
See you all on the other side!
Gallery: The beautiful wives and girlfriends of F1 drivers
Keep up to date with all the F1 news via Facebook and Twitter