Ferrari boss John Elkann says that Maurizio Arrivabene's replacement at the helm of the Scuderia by tech chief Mattia Binotto was done in agreement with the former team principal.
Maurizio Arrivabene's long expected replacement at the helm of the Scuderia became effective last week when it was announced that technical chief Mattia Binotto would take over Arrivabene's responsibilities as team principal.
Speaking at the Detroit Auto Show, Elkann addressed Ferrari's state of affairs, and said that a strengthening of the Scuderia's management was necessary.
"I have been dealing directly with Ferrari for a few months only," said the 42-year-old chairman of Fiat Chrysler.
"There was the need to strengthen the organisational structure of the team."
However, speaking to Italy's Gazzetta dello Sport, Elkann denied that Arrivabene's demise had been the result of dissension setting in at Maranello.
"The appointment of Mattia Binotto to Scuderia Ferrari's Team Principal does not represent a reversal in sports management and does not arise from alleged disagreements within the team," he said.
"On the contrary, it is a decision decided by the Company in agreement with Maurizio Arrivabene, who in the four years of commitment in that position has worked tirelessly to bring the Scuderia back to the levels of competitiveness it deserves.
"The work of Mattia, which has already started in anticipation of the season that is about to open, is based on what has been done in recent years, in a line of continuity that aims at evolution, certainly not a break with respect to the past."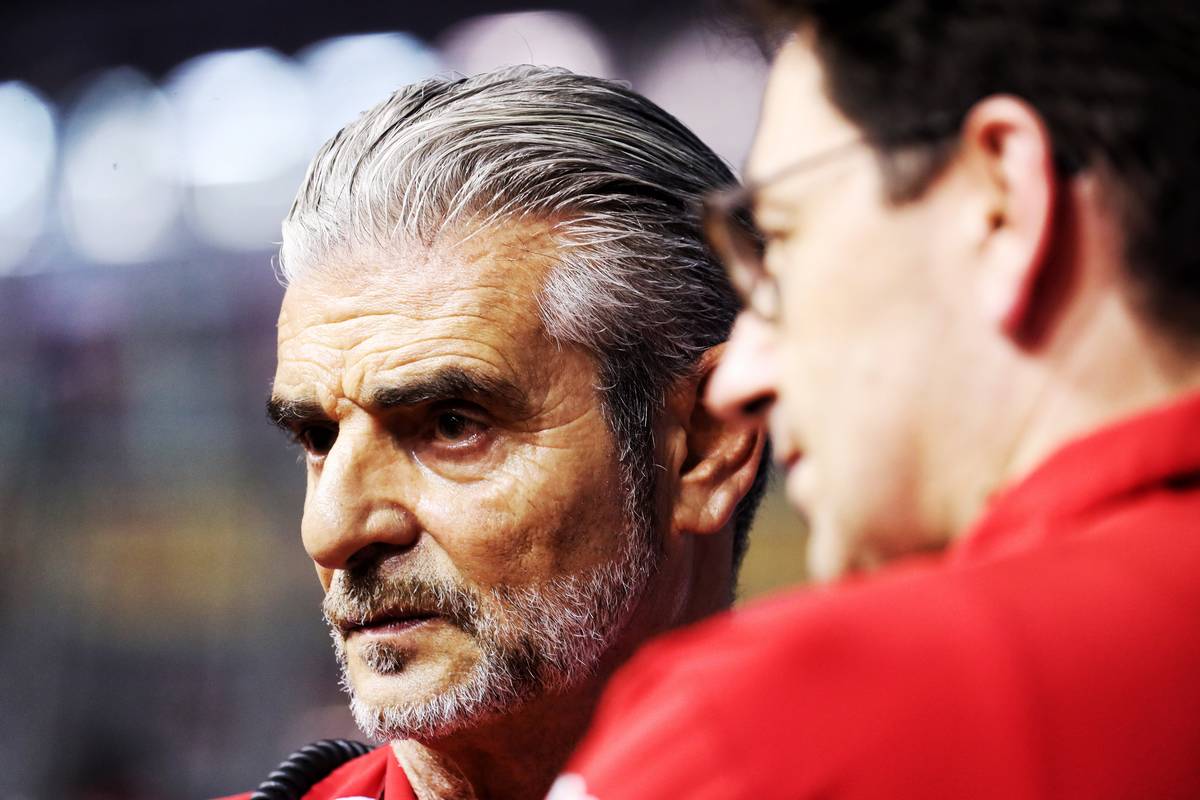 Elkann also indirectly set the record straight with regard to the rumors of a return to Ferrari of the Scuderia's former boss and current Lamborghini CEO Stefano Domenicali.
"More generally, I reject any rumour or fantasy that assumes a return to the past and further changes in our structure," said Elkann.
"My commitment to ensure stability and concentration to Ferrari is total, as is that of the CEO Louis Camilleri: together, and with the contribution of all the women and men of Ferrari, we will reach the goals that we presented publicly a few months ago at Maranello."
"To our customers and our fans all over the world, we guarantee maximum determination and responsibility: the same we expect from those who will live and tell the stages of our exciting journey."
Gallery: The beautiful wives and girlfriends of F1 drivers
Keep up to date with all the F1 news via Facebook and Twitter