Susie Wolff says that the current system of deciding who is eligible for a Formula 1 superlicence is holding back talented drivers such as Tatiana Calderon.
Calderon has spent the last three years competing in over 50 races in the GP3 Series and this year will become the first female driver to take part in Formula 2.
The 25-year-old from Bogota, Colombia recently tested with the DS Techeetah Formula E team. But despite taking part in private tests with Sauber in 2018, she's not eligible to take part in an official F1 session.
Drivers need to earn 40 points under the FIA's superlicence system before teams are able to give them a chance to drive a current F1 car in test conditions.
Calderon has yet to earn any superlicence points. British driver Dan Ticktum also missed out on a chance of being considered for a 2019 seat at Toro Rosso because he too lacked sufficient points under the FIA's rules.
Wolff - herself a former F1 test driver with Williams, and now a Formula E team manager at Venturi - says it's putting unnecessary obstacles in the path of aspiring drivers.
"F1 changed that you need points for a superlicence," Wolff told Motorsport.com. "When I was driving there wasn't the need to have points for the superlicence.
Wolff - who founded the Dare To Be Different initiative in 2016 to boost the presence of women in motorsport - said it was a shame that the FIA was inadvertently making it even harder to develop the careers of female drivers like Calderon.
"[It] creates another stumbling block," she explained. "Obviously she has the challenge of getting enough points in order to qualify. But I would love to see her on the grid.
"I think Tatiana is doing a fantastic job," Wolff continued. "She showed by driving the Sauber that she is very capable, so I watch and hope.
"I've never doubted of her ability, so I hope she keeps progressing and makes it further up," Wolff added. "Sometimes in F1 it comes down to timing, when there's a seat free and the opportunity comes."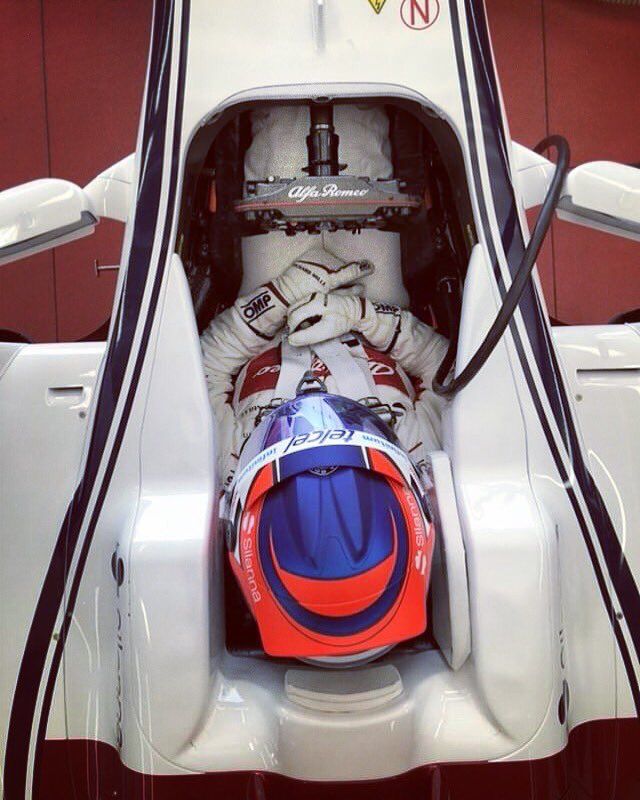 Despite the problems facing Calderon's path toward F1, Wolff said that things were getting better for women in the world of motorsport as a whole.
"I have to say that I felt very welcome into the Formula E world," she reported. "I don't have any issues doing my job in the paddock.
"It is still a big issue. I'm always asked about it. It was still a big issue when I took the role, but I don't really listen to that noise anymore.
"There will always be questions about my gender. Those will never go away. But for me they don't have a negative impact,' Wolff insisted. "I know exactly what my job is and I'm very focused in what I want to achieve."
Gallery: The beautiful wives and girlfriends of F1 drivers
Keep up to date with all the F1 news via Facebook and Twitter