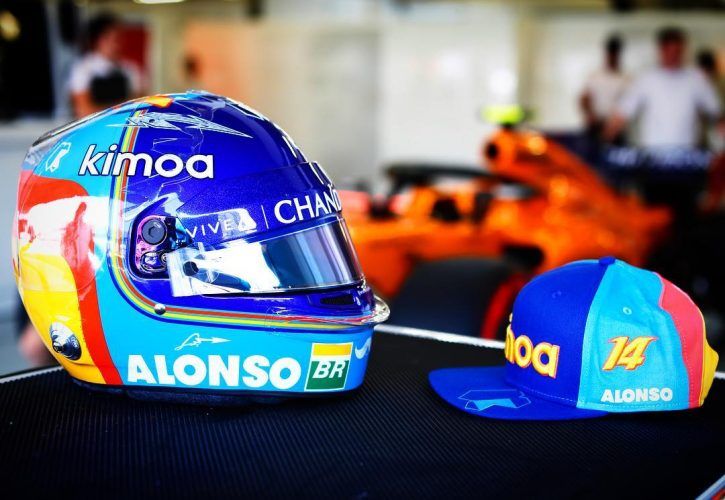 McLaren sporting director Gil de Ferran says the team has not yet decided whether or not it will call upon Fernando Alonso to test its MCL34 during pre-season testing.
Rumors of the Spaniard's presence behind the wheel of the outfit's new charger gathered steam this weekend when the two-time world champion revealed on Instagram that he was in Woking.
Fans naturally speculated that Alonso - who retired from F1 at the end of last season - was perhaps present at the McLaren factory to prepare for a run at Barcelona when pre-season kicks off on February 18.
McLaren CEO Zak Brown recently said that Alonso's experience and talent could eventually come in handy at some stage to evaluate the MCL34, but de Ferran remained evasive on the subject when queried by Spain's AS.
"We do not know yet, we'll see," said the Brazilian who commended Alonso for his recent win in the Daytona 24 Hours with Wayne Taylor Racing.
"I have always said that for me Fernando is one of the best drivers in history. And his victory at Daytona underscored that once again. He's an incredible driver."
Looking ahead at the 2019 season in which McLaren is hoping to markedly improve its performance level, de Ferran remains cautious in his outlook, aware that in the past McLaren had often set big targets only to fall short of expectations.
"It seems to be going well," he said of the team's preparations.
"Obviously, to know how competitive it is going to be with the new rules, we have to wait and see it in the Barcelona tests."
Only an improvement on its 2018 results will due for McLaren insists de Ferran.
"We are all working to achieve that goal," he stated.
Gallery: The beautiful wives and girlfriends of F1 drivers
Keep up to date with all the F1 news via Facebook and Twitter