FIA president Jean Todt wants Formula 1 to project a better image of itself and enhance the positive aspects of its technology rather than stress the negatives.
Since the advent of the V6 hybrid era in Formula 1, the sport has often come under heavy criticism from fans and teams alike who have taken aim at its costly and sophisticated technology or at rule changes destined to improve the spectacle.
Todt believes that Formula 1 should promote itself in a more positive light and showcase its technological achievements which he says are perfectly in line with "the evolution of society".
"We need to be more positive [about F1]," Todt told Sky Sports, speaking this week at the Geneva Motor Show.
"We must stop speaking about things being complicated because we are the only category of motorsport where people do not sell well the product. It is just an evolution of motoring.
"If you take a car 40 years ago, you did not have safety belts, you did not have airbags, you did not have electronic stability control, you did not have an iPhone, or an iPad - all of that is part of the evolution of society.
"We must get the best out of it and I think it would be completely irrelevant to declare that we are going to use a simple combustion engine.
"Of course it would be simpler, but it would not be accepted by society.
"We talk about pollution, we speak about climate change and the pinnacle of motorsport should know that it is simply not possible, so we must be responsible."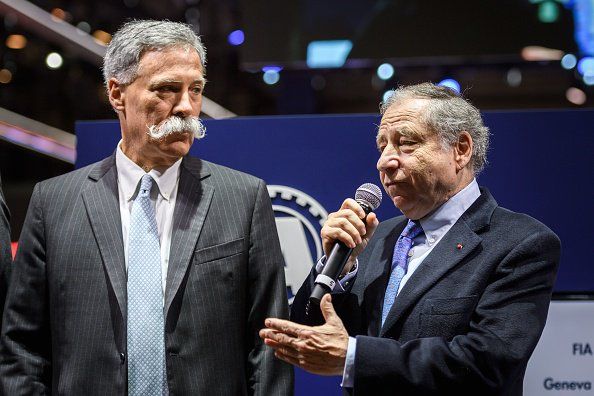 The president of F1's governing body also criticized those who are taking aim at this year's rule changes destined to improve overtaking even before they have been given a chance to prove their effect.
"I hear everything," he added. "That it was a waste of money, that it's a fantastic improvement on overtaking. So I'm excited to see what it will finally do. But Formula 1 is a world of controversy.
"Rather than having people positive, building the best motor racing product we have, they always try to find something which does not work. Which is a bit unfortunate."
Gallery: The beautiful wives and girlfriends of F1 drivers
Keep up to date with all the F1 news via Facebook and Twitter