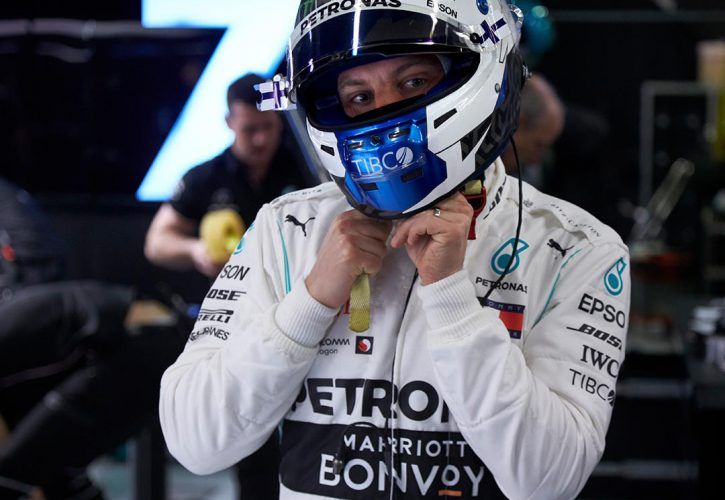 Valtteri Bottas will be working with a new race engineer this year, a change the Mercedes driver believes will provide him with "a bit of a fresh start" for 2019.
Internal changes in Mercedes' engineering department led to Tony Ross - Bottas' former race engineer - assigned to the German manufacturer's new Formula E programme.
While Lewis Hamilton will continue to work with long-time senior race engineer Peter Bonnington, Bottas will be overseen this season by Riccardo Musconi.
"There's always a little bit of work to start a new driver-engineer relationship and I've actually also have a new performance engineer too, so it feels like a bit of a fresh start for the season," said the Finn, as quoted by Crash.net.
"We've only got to know each other better right at the end of last year, but I think it has been pretty good. Sometimes changes can be good, we started from a clean, fresh page.
"All the meetings we've had in December and January, about my performance, what can we do better during the race weekends, my weaknesses, my strengths, it has been quite nice to work with two new people and even in testing it has been enjoyable.
"Obviously we're still getting to know each other better and when it will come to setting the car up with limited time during the race weekends, we'll see how we can do that. But, so far so good."
After a winless 2018 season, Bottas is determined to raise his game, aware that a repeat of last year's under-performance will likely cost him his seat at the Silver Arrows squad.
"For me obviously we start from zero," added the 29-year-old Finn.
"I had a pretty decent start performance-wise to last year and even though looking back there was many things I could have done better.
"So try to do every single detail better myself and try to be the best version of myself and I have been able to be ahead of Lewis so I know I can do it.
"It is about consistency, about the right approach to each weekend, and that I make sure for sure I've learned all the lessons from last year.
"In the end it's not rocket science, it is hard work, about commitment and wanting to get to the goal one way or another."
Gallery: The beautiful wives and girlfriends of F1 drivers
Keep up to date with all the F1 news via Facebook and Twitter