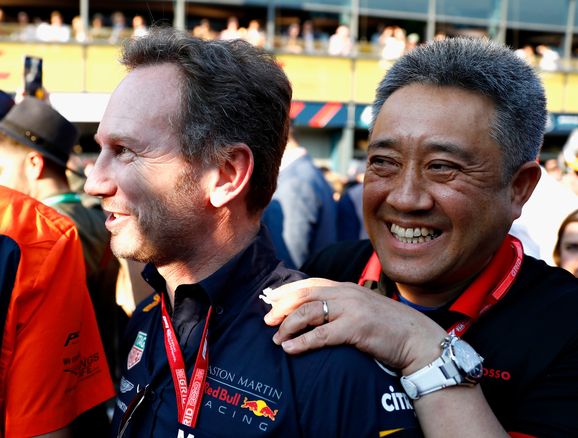 Honda F1 boss Masashi Yamamoto believes the Japanese manufacturer will be in a position to conquer its first win in F1's hybrid era by this summer.
Much hype was expressed about Honda's progress since the end of last season by its new partner Red bull Racing, but its engine's flawless performance in Australia and Max Verstappen spot on the podium offered concrete confirmation of the company's move forward.
Honda's uptrend is set to continue, with Yamamoto hoping for a return by this summer to the winner's circle for the first time since Jenson Button's win in Hungary in 2006.
"This is a very important year for us because we've started with two teams for the first time in the hybrid era," Yamamoto-san told Motorsport.com.
"Now we have a situation that we can try to express how Honda tries to win.
"We hope to make it come true, maybe by around the summer. Hopefully, we wish to. We have now a chance to show our philosophy towards winning."
Honda's target of stepping onto the top step of the podium in a few months is as far as it will go in terms of setting expectations, a conservative approach that shies away from Helmut Marko's bold claim that Red Bull-Honda will win five races in 2019.
"We're not trying to make the expectation low," added Yamamoto. "But racing is the result, what matters is the result. We can see everything in the result.
"We have to pile up the technology and performance towards the race. Our honest feeling is that we haven't reached the level of Ferrari and Mercedes as a PU. We have to go beyond [the current level]."
Gallery: The beautiful wives and girlfriends of F1 drivers
Keep up to date with all the F1 news via Facebook and Twitter