Toto Wolff is attentive to Lewis Hamilton's abundant activities outside of Formula 1, but the Mercedes boss won't deter the reigning world champion from living life to the full.
Hamilton's agenda beyond Grand Prix racing is filled to the brim, with his well-chronicled fashion ventures with Tommy Hilfiger and new passions such as surfing, skydiving or testing a Superbike.
Hamilton's excitement for the latter sent a chill down Wolff's spine last year when the Brit took a - fortunately harmless - spill while riding around Jerez.
His driver's latest thrill-seeking skydiving antics will have done nothing to appease his trepidation but Wolff has no intention of curbing Hamilton's lust for life.
"Of course I'm always worried, and we had a laugh last year because I couldn't get hold of him and couldn't get hold of my chief strategist and one of the race engineers – and found out they were racing motorbikes in Jerez and nobody would pick up the phone!" Wolff said.
"They were a bit apologetic. But Lewis is not 18 or 19 anymore. He's a five-time World Champion. He knows exactly what works for him and what doesn't.
"All these activities, in my experience, are not a negative distraction but on the other hand something that he enjoys that he enjoys doing.
"Some things are just a hobby: like sports; others are more of a passion, like the fashion business and every time he's able to decompress from motor racing, he comes back stronger."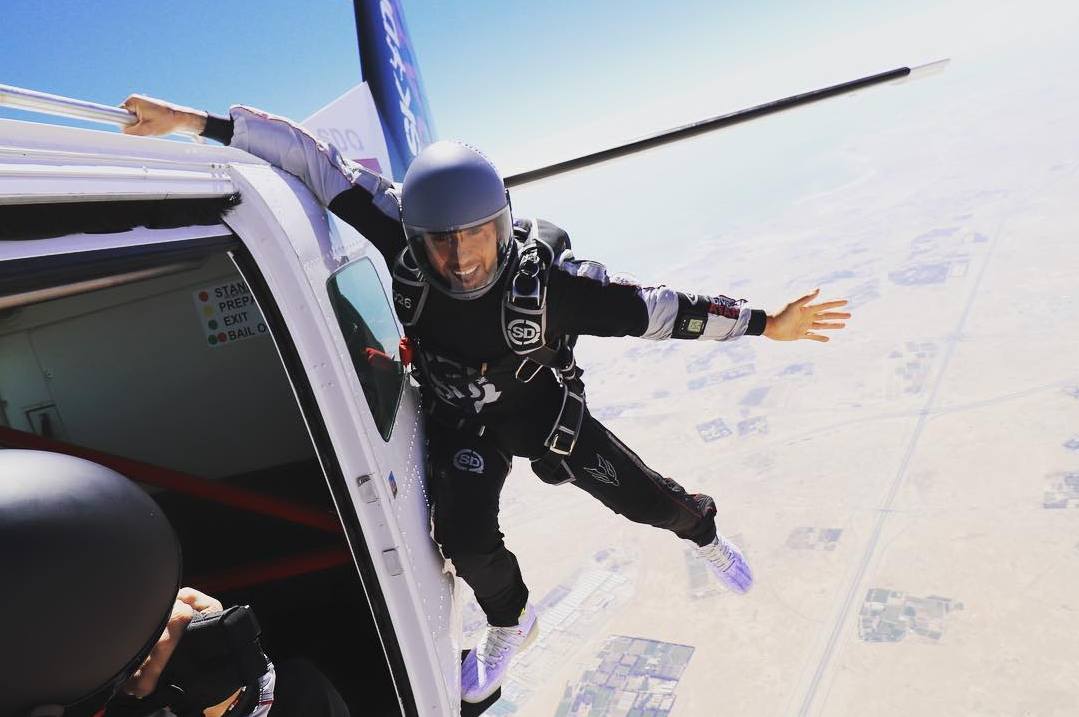 Wolff knows there would be no point of putting a leash on Hamilton, the Austrian accepting the F1 star's individual energy and passions for whatever make shim tick.
"We mustn't be judgmental. Some people go on a meditation seminar to India. Others do sky diving. Others are out for the ladies. Let's accept how everybody is," added the Austrian.
"He is justified and has shown that he is one of the best out there."
Gallery: The beautiful wives and girlfriends of F1 drivers
Keep up to date with all the F1 news via Facebook and Twitter