After four days of testing and evaluations, the new all-female W Series has announced the 18 worthy racers that have made the cut for its inaugural season.
The skills of 28 young women were trialed and tested onboard the series' Tatuus T-318 car at the Circuito de Almeria in Spain where the group was filtered down to the 18 drivers representing 13 nationalities who will take part in motorsport's first ever all-female single-seater series.
All five British drivers are among the final 18, with MRF Challenge champion Jamie Chadwick leading the way.
"After four intensive days' testing in Almeria, finishing yesterday, and four equally rigorous days' trials in Melk in January, as you can imagine we'd amassed a huge amount of data," said W Series CEO Catherine Bond Muir said.
"So our judges, led by Dave Ryan, then crunched that data in order to determine who would be the 18 drivers to contest the first ever single-seater racing series for female drivers.
"To those drivers who didn't make it through, I offer my commiserations, of course, but I also say 'well done'.
"All our drivers worked diligently, studied hard, and drove well, including those who didn't make it through.
"To the 18 drivers who did make it through, I say 'big congrats and very well done'."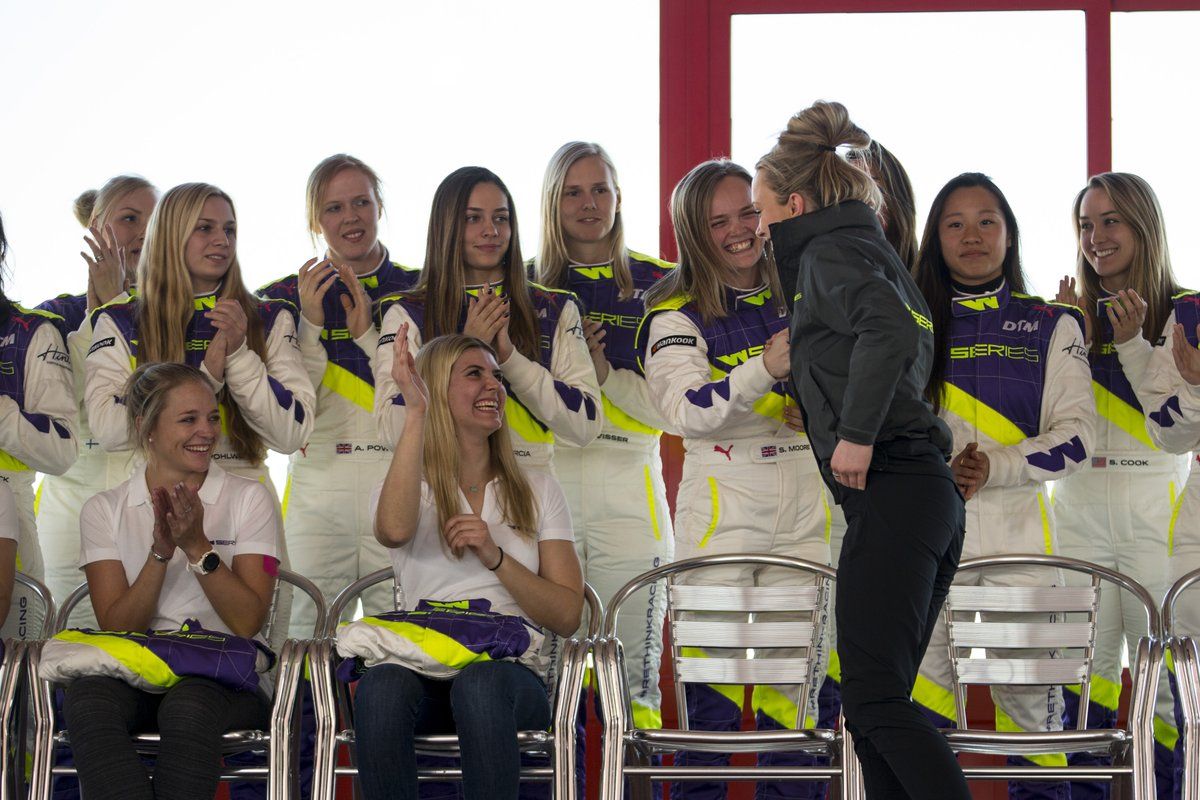 The first 12 drivers were selected on the basis of their performance on the first three days of the test, with the remaining six spots - and four reserve driver places - up for grabs on the final shootout day.
W Series Advisory Board Chairman David Coulthard admitted that the selection process was much harder than he thought.
"This has been a more difficult selection process than we ever could have dreamt of in terms of how close it has been across the field," said the former F1 driver.
"The rate of learning has been really impressive to see, and that's absolutely what we need to see in those who have relatively little experience in single-seaters, but have got natural speed."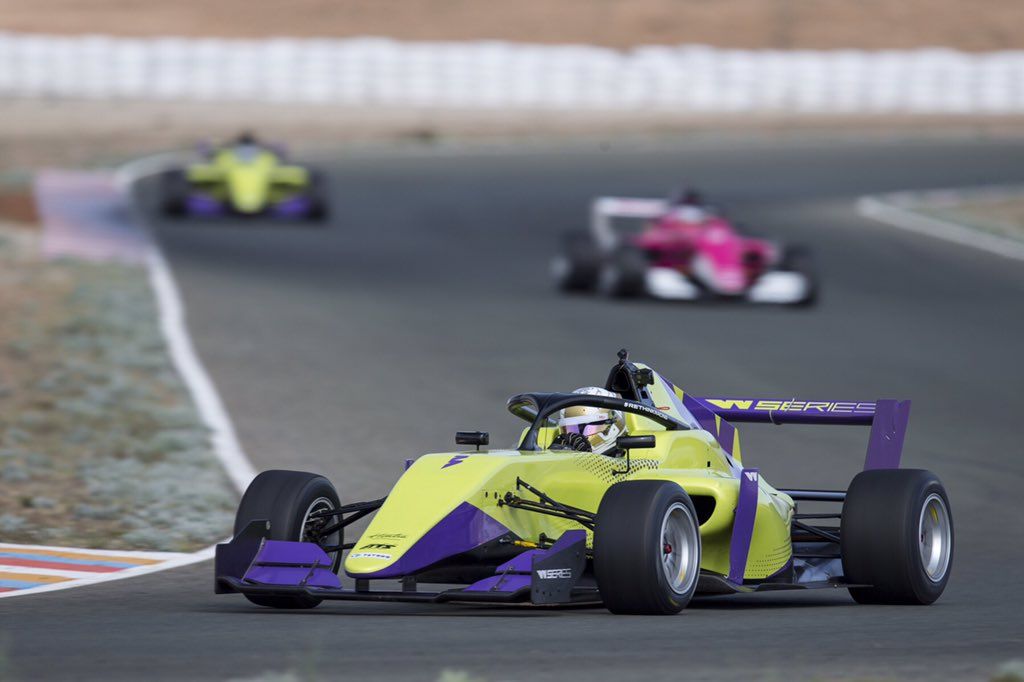 W Series racing director Dave Ryan echoed the Scot's comments.
"It's been tough on a few of the women, but to be honest the ones that have gone through have done a really good job over the four days in Almeria," said Ryan.
"That's the end of one part and the start of another. We're all happy, although obviously a couple of the women are disappointed, but that's sadly how it is and they have just got to keep trying."
W Series' inaugural six-race season will kick off on May 3 at Hockenheim, running on the support programme of the German DTM series.
The following 18 successful drivers will race in W Series:
Jamie Chadwick, UK
Sabre Cook, USA
Marta Garcia, Spain
Megan Gilkes, Canada
Esmee Hawkey, UK
Jessica Hawkins, UK
Shea Holbrook, USA
Emma Kimilainen, Finland
Miki Koyama, Japan
Sarah Moore, UK
Tasmin Pepper, South Africa
Vicky Piria, Italy
Alice Powell, UK
Gosia Rdest, Poland
Naomi Schiff, Belgium
Beitske Visser, Netherlands
Fabienne Wohlwend, Liechtenstein
Caitlin Wood, Australia
These are the four reserves for W Series:
Sarah Bovy, Belgium
Vivien Keszthelyi, Hungary
Stephane Kox, Netherlands
Francesca Linossi, Italy
Gallery: The beautiful wives and girlfriends of F1 drivers
Keep up to date with all the F1 news via Facebook and Twitter