Kimi Raikkonen's second free practice session in Bahrain on Friday was a two-part affair, the first of which was marked by an early spin for the Alfa Romeo driver on an out-lap.
Raikkonen was caught out by his C38's cold and 'shiny' tyres as he exited at slow speed Sakhir's second corner. The Finn made no excuses for the mishap.
"I ran out of talent," he candidly admitted.
"With the new tyres, they are shining and it was a bit slippery in the first corner. I was just caught out."
Unfortunately, the error was just the start of the Finn's troubles in a session thwarted by a cooling issue on his Alfa Romeo that restricted his running to just six laps.
"That was obviously not the plan but what can you do?" Raikkonen said.
"Unfortunately, we had a leak in the cooling system and they almost got it back together, but it was too late."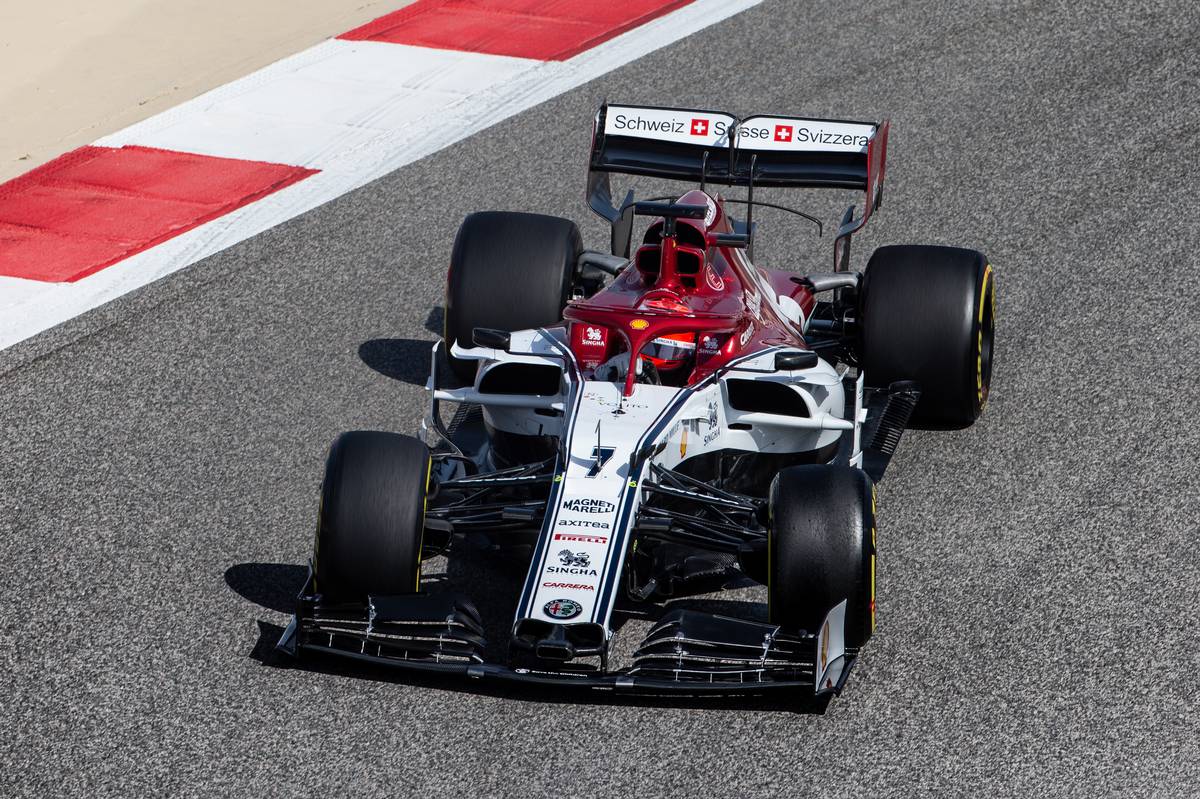 As a consequence of his limited mileage, Raikkonen was hard-pressed to make any projections for the remainder of the weekend.
"It's hard to say [where we are] because we didn't put the second run together," he explained.
"Even the first one, the car felt very good but I didn't manage a very good lap, so it will be a bit more unknown than if we would have run.
"It would be a bit easier to say but I don't think it's an awfully different picture than what we had in the last race.
"It will be very close and if we get good laps in then they'll give you a very good result. We'll see after tomorrow."
Gallery: The beautiful wives and girlfriends of F1 drivers
Keep up to date with all the F1 news via Facebook and Twitter