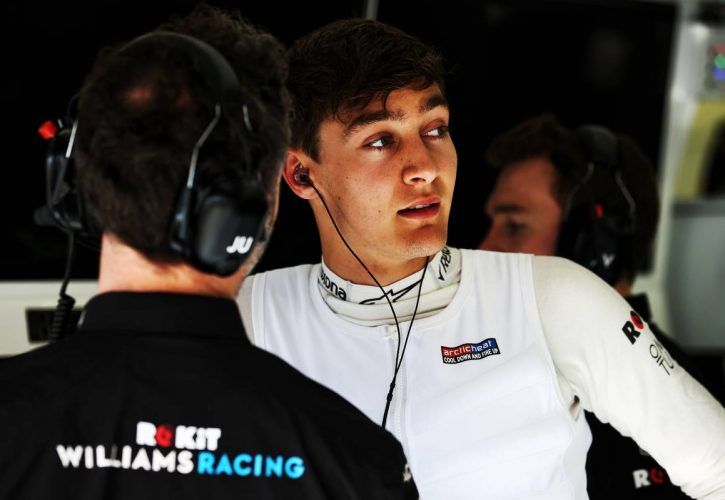 Williams rookie George Russell believes that Patrick Head's presence within the team is what the beleaguered outfit needs to help it deal with its struggles.
The Grove-based squad announced in Bahrain that its legendary co-founder and former technical director has returned to F1's trenches as a consultant, tasked with the mission of helping Williams' engineering department deal with the troubles impacting the team's FW42.
Williams' 2019 contender suffered from production issues that delayed its start to pre-season testing. But it was later revealed that the car was also impaired by a fundamental flaw, leaving Russell and team mate Robert Kubica to make up the rear so far this season.
"I think it will be great," said Russell of Head's collaboration.
"He's only coming in as a support role, it's nothing full time, but with his presence he's a very strong character with a lot of personality and maybe what we need a the moment.
"With all his experience and history he has at Williams, just having him around will lift everybody.
"Patrick is a fantastic engineer and all of his success speaks for itself. He's not looking for anything full time, he's been there and done that.
"He's part of Williams and will help where needed. Like I said, it will be great to have him around."
Kubica, who has been dealing with struggles of his own since Melbourne, with a car that suffers from an apparent aero deficiency compared to his team mate's mount, also believes that Williams can only benefit from Head's expertise and experience.
"Patrick has a lot of experience and everyone at Williams respects him a lot," said the Pole.
"He's done an enormous job in the past for this team so it's good that he will be able to help us, I'm not sure in what way exactly."
Gallery: The beautiful wives and girlfriends of F1 drivers
Keep up to date with all the F1 news via Facebook and Twitter