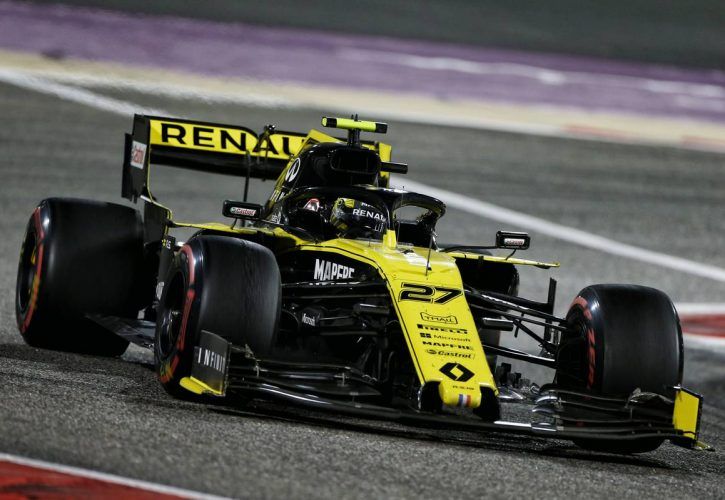 Renault's engine reliability woes made a painful comeback in Bahrain, causing a double demise for the French team and some biting disparagement from Red Bull's Christian Horner.
Nico Hulkenberg and Daniel Ricciardo retired within seconds of each other in the closing stages of Sunday's race, the victims of apparent engine failures.
The double whammy deprived both drivers of a run in the points and underlined Ricciardo's disastrous start with Renault.
Team boss Cyril Abiteboul was understandably troubled by the simultaneous demise of his cars, but also by the increasing number of teething issues.
"After a very intense winter, it's been a very bad start to our racing season," he said.
"Similar to Melbourne, our qualifying in Bahrain was massively compromised by minor electronics issues, which impacted both cars.
"Our race today came to a sudden stop so close to the finish. These are issues we have previously encountered but something we were unable to rectify in Bahrain.
"These problems are increasingly frustrating and unacceptable as both cars have shown very good competitiveness both over one-lap and race runs.
"We must react and shift our focus on reliability."
As Hulkenberg and Ricciardo parked their crippled cars at Turn 2, the Safety Car was deployed to ensure their safe evacuation.
Unfortunately, this foiled Max Verstappen's attempts to secure a podium finish for Red Bull, the Dutchman reeling in at that point the down-on-power Ferrari of Charles Leclerc.
Horner wasn't about to pass up a chance to deride Red Bull's former engine partner.
"Renault blowing up unfortunately didn't help us see the podium," he told the media.
"It's ironic, isn't it? Whether they're in the car or out of the car!"
Gallery: The beautiful wives and girlfriends of F1 drivers
Keep up to date with all the F1 news via Facebook and Twitter