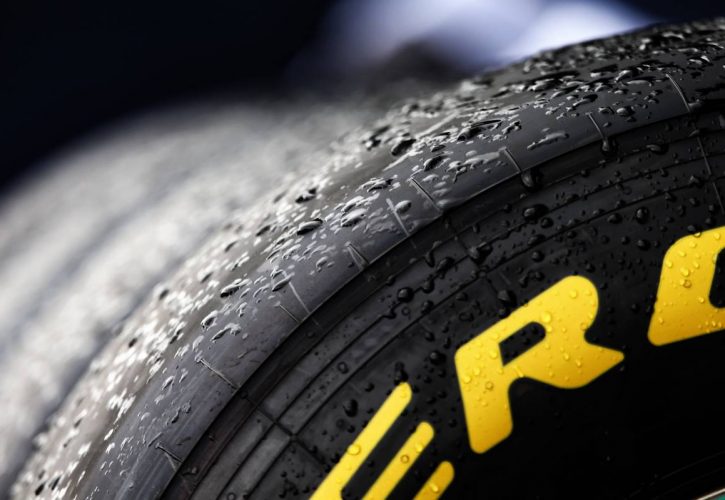 The Chinese Grand Prix will be a festive event for F1 this weekend, but also another challenging race with regard to tyre management according to Pirelli.
Shanghai's 5.4-kilometre layout, with its blend of long straights and tight corners, is in itself demanding on a car's rubber. But throw in the usual uncertainties associated with the weather and it's a potential recipe for an interesting but difficult Sunday.
Pirelli has chosen for China the hard C2, medium C3 and soft C4 tyres, a selection right in the middle of Pirelli's range of five compounds that offers diverse possibilities on the strategy front.
"Last year, China was the first grand prix where there was a 'jump' in the tyre nominations, contributing to an exciting race with an emphasis on strategy," said Pirelli's Mario Isola.
"Our C2, C3 and C4 hard, medium and soft nominations this time are roughly equivalent to the medium, soft and ultrasoft compounds we had in China last year.
"We are hoping that this choice it will result in the same sort of entertaining action and a good mix of strategies.
"Shanghai is quite a complete track that contains a bit of everything, so it makes a solid all-round test of car and tyre performance.
"With plenty of overtaking opportunities as well, and the celebrations for the 1000th grand prix, it should be a very memorable weekend."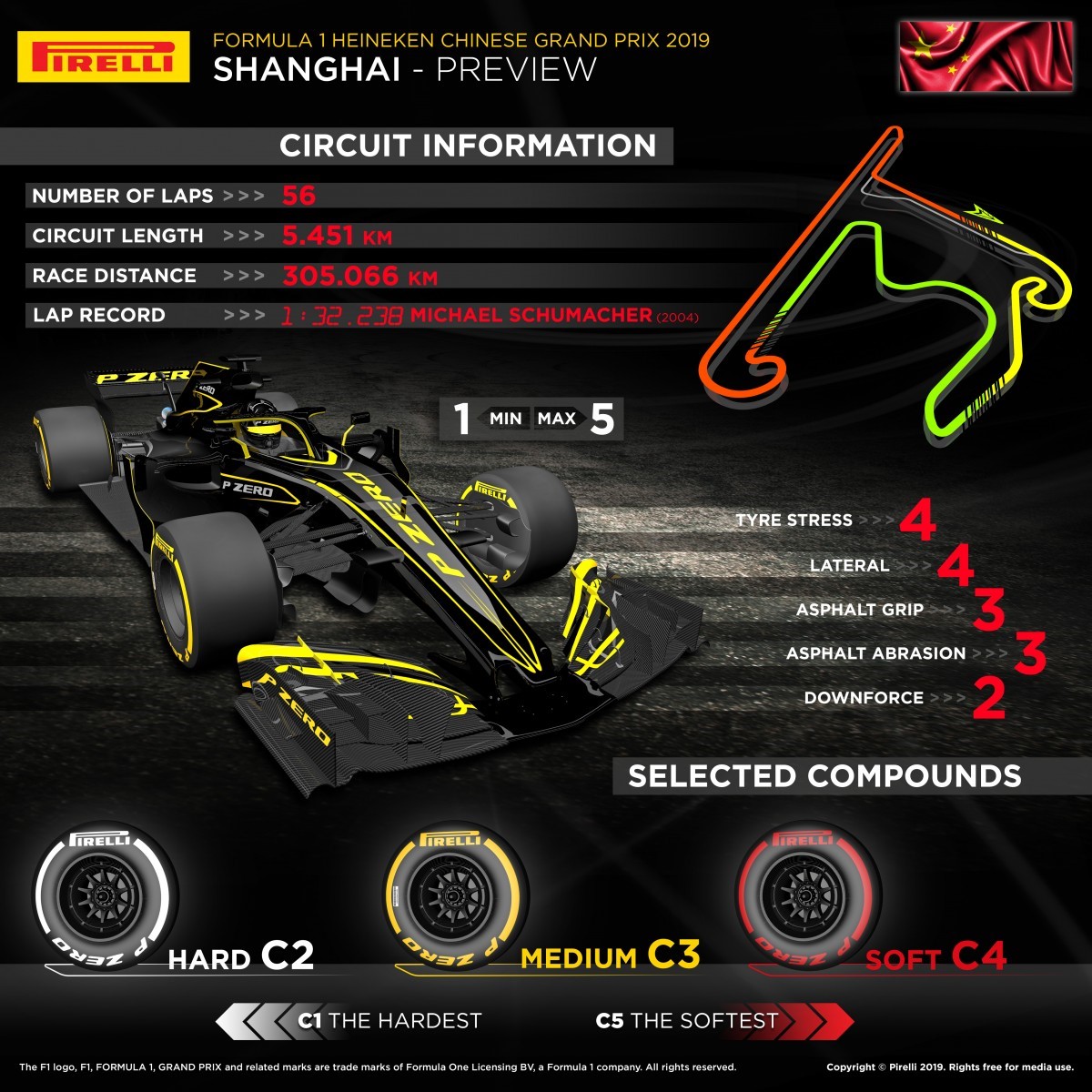 Gallery: The beautiful wives and girlfriends of F1 drivers
Keep up to date with all the F1 news via Facebook and Twitter