Drivers were in search for the ultimate slipstream in Baku on Saturday but in Kimi Raikkonen's case, the tow he got from Lewis Hamilton ruined his last effort in Q3.
In the closing stages of qualifying, the Alfa Romeo driver felt like he had a shot of securing a high grid position for Sunday's Azerbaijan Grand Prix.
Raikkonen set out on his final flyer but found himself pulled into Hamilton's slipstream at the end of the long straight, a position that left his car with a lack of downforce as the pair negotiated to the opening sequence of corners.
It was a botched effort that prevented the Finn from improving on his P9 position on the timesheet, one spot and 0.644s adrift from team mate Antonio Giovinazzi.
"I didn't put any laps together," said Raikkonen.
"I had one new set [of tyres] and on the last one I tried to start the lap and got way too close to Mercedes. It was shit, but what can we do about it? It is disappointing."
Raikkonen's position on the track relative to the Mercedes appeared fine on his out lap, but the fix was in when the space between himself and Hamilton closed up when the Brit slowed down to give himself some room relative to the cars in front.
"Everybody tried to find position on the out lap and I got too close to the Mercedes as I was trying to start the lap," he added.
"It was really done before the first corner. It was disappointing."
Raikkonen will nevertheless gain a position on Sunday's grid thanks to his team mate's 10-place demotion.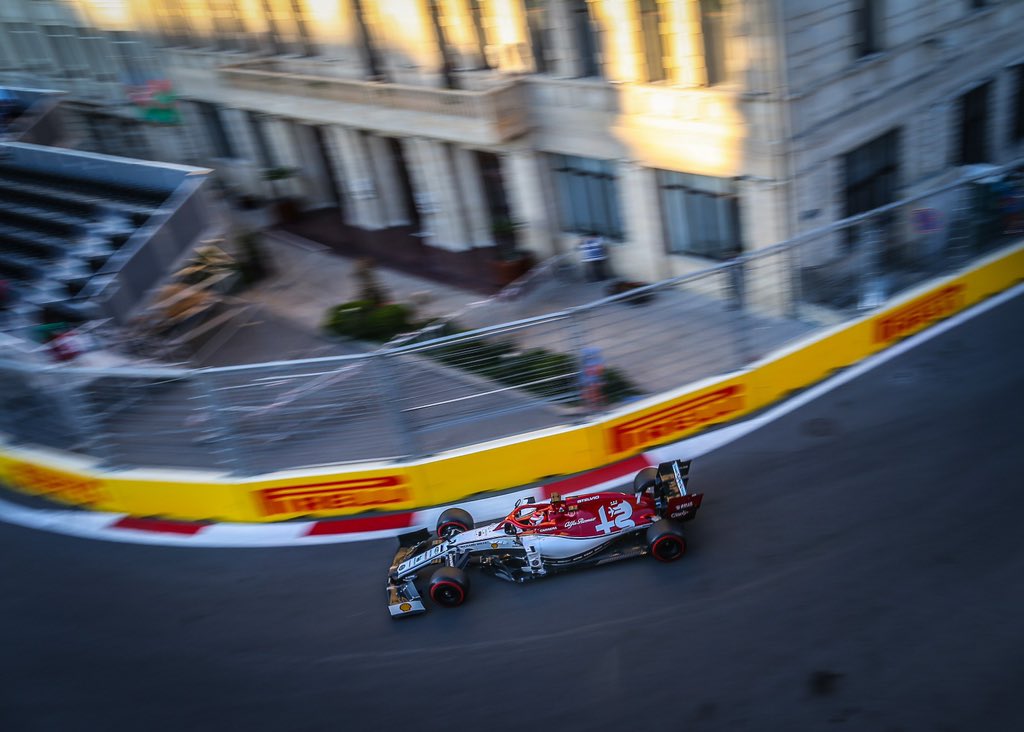 It's been a poor start to the 2019 season for Giovinazzi, but the young Italian has so far acquitted himself well in Baku, making the Q3 cut for the first time this year, although that's an achievement he won't be able to take advantage of following his engine-linked grid penalty.
"To be in Q3 for the first time makes me really happy," said Antonio.
"My pace was already very strong in yesterday's FP2. We got the maximum out of our car today, and even if I've been given a 10-place penalty I hope to score some points here.
"It's been a chaotic race for the last two years and we can't predict how it will be tomorrow, so we will do our best to have a good race and fight our way forward."
Gallery: The beautiful wives and girlfriends of F1 drivers
Keep up to date with all the F1 news via Facebook and Twitter