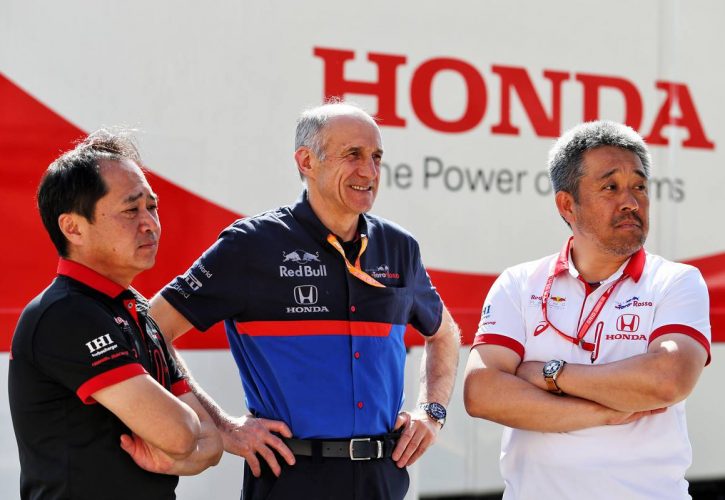 Now that its engine has achieved a good level of reliability, Honda will focus on increasing its unit's power output says the manufacturer's F1 chief Masashi Yamamoto.
Honda's days of inconstancy and weakness, when its engines failed almost every other session, have been swept under the rug.
The manufacturer's maiden year of partnership with Toro Rosso, after its three-season botched collaboration with McLaren, saw Honda consolidate its engineering foundation and make impressive strides ahead of the start of its supply deal with Red Bull.
So far, reliability with both its teams is thoroughly in check. But for Honda to fulfill its ambitions of returning to the winner's circle it will need to dial in more power, while continuing its challenging balancing act admits Yamamoto.
"For Honda, the goal is always to win races," said Yamamoto, quoted by Germany's Speedweek.
"The teams, Honda Research & Development (R & D) and other factors show that we have a good system.
"So far we have focused on the balance of horsepower and reliability. I think we definitely need more horsepower now.
"So we need to keep our heads down and improve."
Yamamoto is hopeful of Honda inching closer to Mercedes and Ferrari this year in terms of sheer power output, but insists the Japanese engine now has an edge over Renault.
"With the help of Red Bull and Toro Rosso, we are in better shape than Renault at the moment, but I do not think we are far ahead of them," he added.
"We have to work hard to increase power while maintaining reliability at a high level. That requires a lot of development work, but without them it's difficult to catch up."
It also require a significant budget, which - like Honda's reliability - Yamamoto must also keep in check.
"We must be careful with the budget in the future," he said. "But I think we're making good choices and the current balance is the best we can do."
Gallery: The beautiful wives and girlfriends of F1 drivers
Keep up to date with all the F1 news via Facebook and Twitter