Despite its failure to deliver on its own expectations so far this season, Renault won't "renegotiate" its 2019 targets insists F1 boss Cyril Abiteboul.
Before kicking off its 2019 campaign, the French team ambitioned to detach itself from F1's mid-field and bridge the gap with its Mercedes-Ferrari-Red Bull rivals.
Renault's bold plan was supported by the continued boosting of its resources at Enstone and Viry-Chätillon and by the high-profile hiring of seven-time Grand Prix winner Daniel Ricciardo.
However, with just a single top-ten finish for each of its drivers, Renault's results have fallen well short of its self-proclaimed ambitions. Yet Abiteboul is staying the course with regard to the team's 2019 targets.
"We want to come back to the performance level we need to have at this point of our journey – to stick to our target which frankly is absolutely not changing," Abiteboul told Motorsport.com.
"We are not renegotiating our target at this point of time."
After Nico Hulkenberg's seventh-place finish in Melbourne, Renault appeared to be heading to productive double-points tally in Bahrain only for the German driver and Ricciardo to retire simultaneously, the victims of identical engine issues.
The double-retirement proved costly, both in terms of points and team morale.
"It is true that any small deviation can make the change more spectacular than it is in reality, but the target was to be clear ahead of the midfield, and so far we have not delivered," added Abiteboul.
"So the short term priority is to get back in line with that competitiveness level which, in my opinion, is completely accessible if we do things right and we bring what we are supposed to bring in the next couple of races to the car."
Looking at the glass half full, Abiteboul notes that McLaren, the team that currently leads the mid-field battel, is only 10 points ahead of Renault in the Constructors' standings, a gap that points to the tight battle that is taking place once again in the thick of the pack.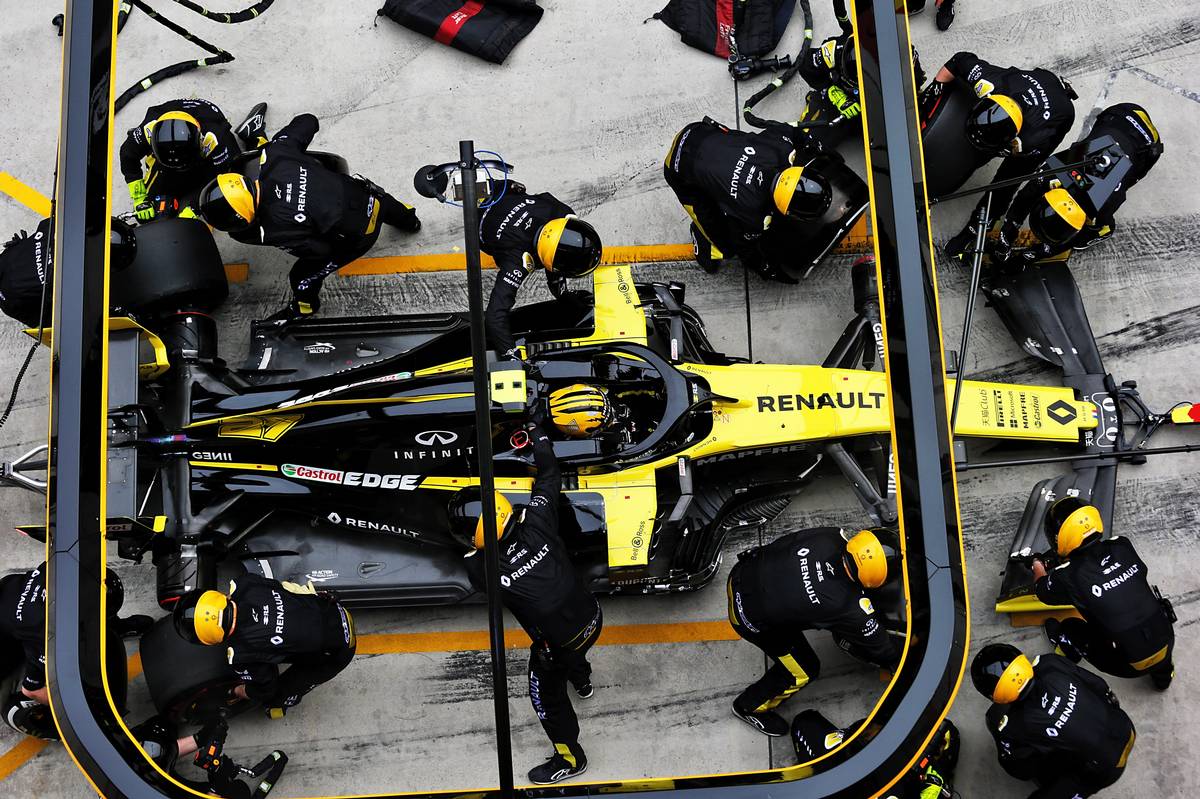 "Frankly that is the only good news," admitted the Frenchman.
"I think it is extremely open and I think until probably two-thirds of the season it will remain the situation.
"So that will give us the opportunity to regroup, do what we need to do, address the early season issues and P4 in the championship is completely achievable.
"But again that was not the only target this year. The target of this year was to reduce the gap to the top teams, but right now it is not happening and we need to take steps to make sure it happens."
Gallery: The beautiful wives and girlfriends of F1 drivers
Keep up to date with all the F1 news via Facebook and Twitter