Red Bull motorsport boss Helmut Marko says the passing of fellow Austrian Niki Lauda has dealt him a personal "blow" given the close friendship that united to two former drivers.
Marko and Lauda cut their teeth together in the junior ranks of motorsport five decades ago and dreamt of following in the footsteps of their idol Jochen Rindt.
In 1971, the pair graduated together to the F1 at the Austrian Grand Prix. However, their paths at the pinnacle of racing was separated a year later following Marko's career-ending accident at the French Grand Prix when a stone pierced the Austrian's visor and he lost an eye.
Forty years later, the former rivals found themselves on opposite ends in F1 when Lauda was named chairman of Mercedes AMG F1, with Marko overseeing Red Bull's involvement in Grand Prix racing.
Regardless of whose team ever had the upper hand on race day, their friendship never wavered.
"I knew he was not in a good condition, but still, when the news comes, it's a blow," Marko told Austrian TV channel oe24.TV.
"Throughout my racing career Niki was my constant companion. Both on the driving side and in management.
"There have been so many experiences, so many shared actions and shared funny events. And then this.
"That's just hard. There is no one in the whole Formula 1 scene who can even get close to him in terms of personality, humour and straightforwardness."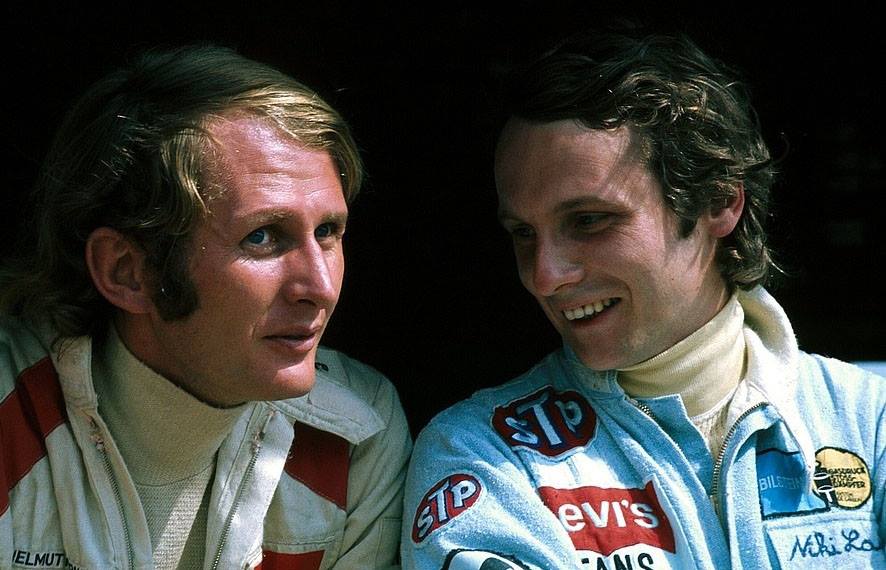 Marko revealed that before his F1 career tragically ended in 1972 he had been shortlisted by Ferrari. At the end of 1973, when Lauda began talks with the Scuderia, he relied on Marko for contract advice.
"He first took over the BRM cockpit and then the Ferrari seat. We drove to Modena together, he asked me to accompany him to negotiate his first contract with Enzo," remembered Marko.
"I thought to myself, 'Niki will inherit all this, is that fair?' But on closer analysis I was out anyway, and then I much prefer it is an Austrian who gets into all this than anyone else.
"There's no trace of bitterness or envy. Perhaps at the beginning, but from the logic I realised 'I can't change it anyway, and then it's better, it's Niki'.
"From then on we were always in contact in some way."
While Lauda's extraordinary sporting achievements are well chronicled, Marko saluted his friend's attitude and handling of the tragic Lauda Air crash in Thailand in 1991, an event that airplane manufacturer Boeing had wrongfully blamed on the airline's pilots.
"He proved to a global corporation like Boeing that it was not his fault, or that of the pilots, but that it was a design flaw," said Marko.
Lauda and Marko were often seen together in the paddock, in close conversation at each other's hospitality units.
"We had breakfast together at every Grand prix," remembered the Red Bull motorsport boss.
"We looked outside the box, beyond the small-minded. The most important thing for us was always the attractiveness of the sport."
Keep up to date with all the F1 news via Facebook and Twitter