Free Practice 3 for the Monaco Grand Prix was all about mixed fortunes for Ferrari as Charles Leclerc led the field while team mate Sebastian Vettel crashed out early on.
Leclerc pipped both Mercedes drivers in the session, edging Valtteri Bottas by just 0.053s, but a cloud hovered over the Scuderia charger however as he was under investigation for a VSC infringement sparked by Vettel's mishap at Ste Devote!
Red Bull's Max Verstappen ended the mid-day session fourth in front of Pierre Gasly, while Alfa Romeo's Antonio Giovinazzi put in an encouraging performance to round off the top six.
As is often the case in Monte-Carlo, clouds were lingering above, attached to mountains overlooking the Principality but the threat of rain appeared remote, at least for F1's final dress rehearsal before this afternoon's qualifying.
McLaren's Lando Norris was the first to hit the road, followed by team mate Carlos Sainz, Alfa Romeo's Kimi Raikkonen and Haas' Romain Grosjean.
Yet it was Williams' George Russell who set the first proper time which Toro Rosso's Daniil Kvyat quickly beat, followed by Alex Albon.
It was but a series of warm-up rounds however as Valtteri Bottas lowered the bar to 1m12.238s which Vettel appeared determined to chase, but in doing locked up at Ste Devote and eased his car into the barrier.
The Virtual safety car was activated to settle everyone down as the stricken Ferrari was extricated from its inconvenient position, leaving its embarrassed driver to return on foot to the pits, his 60-minute session done but hardly dusted.
When practice resumed at normal speed, Hamilton popped to the top of the timesheet, followed by Red Bull's Max Verstappen.
But both men were dispatched by Bottas who went quickest once again with a 1m11.835s, with almost all runners shod with Pirelli's red soft compound.
Meanwhile, a message on the monitors informed us that Charles Leclerc was under investigation for a VSC infringement. So Vettel's pain was now… Leclerc's troubles, with a potential grid drop in the works for the Monegasque.
It was definitely not the start of the day Ferrari was hoping for.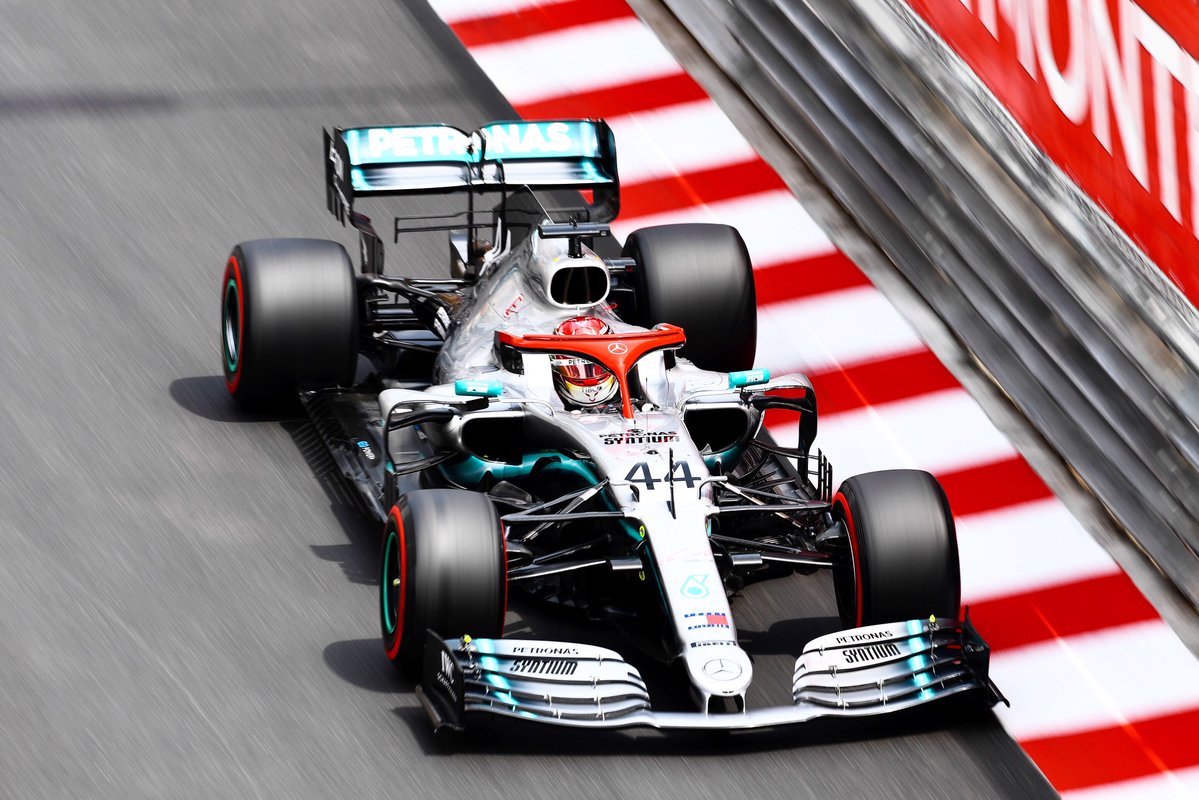 Adding insult to injury, Leclerc's flyer had just been ruined in the tunnel by an inattentive and slow-running Lance Stroll.
Undeterred, Leclerc gave it another shot shortly after with 20 minutes to go and sprung to the top with a 1m11.265s, edging Bottas by just 0.073s.
Behind the usual Ferrari, Mercedes and Ferrari suspects, Renault were dialing in some encouraging speed into their R.S.19 with Nico Hulkenberg sitting sixth in front of team mate Daniel Ricciardo.
But the yellow pair was eventually overhauled by Toro Rosso and Alfa Romeo's drivers, as well as by Haas' Kevin Magnussen.
With less then ten minutes remaining on the clock, all out efforts subsided and position at the front remained unchanged.
Can Ferrari and perhaps Leclerc finally throw a spanner into the Mercedes' works this afternoon, or will Verstappen roll the dice around Casino Sqaure and settle everyone's score?
Let us know in the comments whether you think Ferrari can out qualify Mercedes or if it'll be another Mercedes weekend of domination?
Gallery: The beautiful wives and girlfriends of F1 drivers
Keep up to date with all the F1 news via Facebook and Twitter