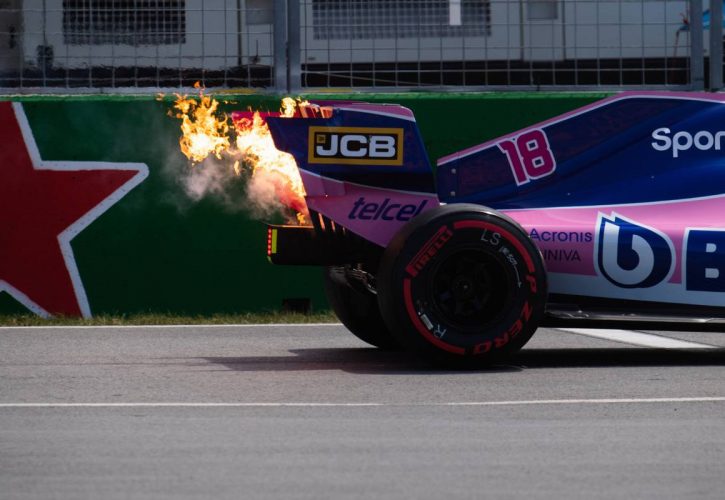 Mercedes won't turn down the power on its new-spec engine in Montreal despite the failure suffered on Saturday by Racing Point's Lance Stroll.
After six races, Mercedes was the final manufacturer to introduce a spec-2 upgraded engine, with the unit supplied to the Silver Arrows works team and customer outfits Racing Point and Williams.
However, in yesterday's final free practice session, Stroll engine went up in flames, forcing the Canadian to revert to his previous high-mileage spec-1 unit for the remainder of the Canadian Grand prix weekend.
Mercedes has yet to reveal the reason for the blow-up, a very rare occurrence when it comes to the German manufacturer's hardware, but Toto Wolff insisted all engines will be running at full capacity on Sunday.
"It came as a surprise to us," admitted Wolff, quoted by Racefans.net.
"We have been running those engines on the dynos and still believe that what we have seen on the dyno counts.
"You can't turn them down or run them differently because of a failure – that is very difficult to judge, to somehow change the way we run the engine.
"Of course we're not happy for Lance and for Racing Point. They've missed a complete session with the new engine that went bust.
"So we need to understand what it was, which we don't at the moment, so there remains a question mark over what happened.
"But overall I'm happy that we introduced a fresh engine and just take it from there, try to learn with every mile we are going to run these engines."
Gallery: The beautiful wives and girlfriends of F1 drivers
Keep up to date with all the F1 news via Facebook and Twitter