Alfa Romeo's Antonio Giovinazzi paid a 'hairy' tribute for scoring his maiden championship point, but the young Italian would have likely shaved his head for the chance of scoring a top-ten finish.
Giovinazzi had promised Alfa Romeo team boss Frédéric Vasseur that he could take a pair of scissors to the 25-year-old's lengthy mane when he scored his first point.
The Frenchman was delighted to oblige following his driver's spirited effort in Austria which yielded a 10th-place finish right behind teammate Kimi Raikkonen's own run to P9.
Losing a lock of hair was a hard-earned privilege however for Giovinazzi.
"I feel so good, finally," said the beaming Alfa charger. "This one was also difficult, Perez was behind me all race, gave a lot of pressure.
"I wanted really bad this point and I give 105 percent, and I think it was the maximum we could do, McLaren was just too fast today.
"But yeah, two cars in the points, we need to be really happy, we need to keep working this way and I'm sure it's the right way, so we just need to keep pushing."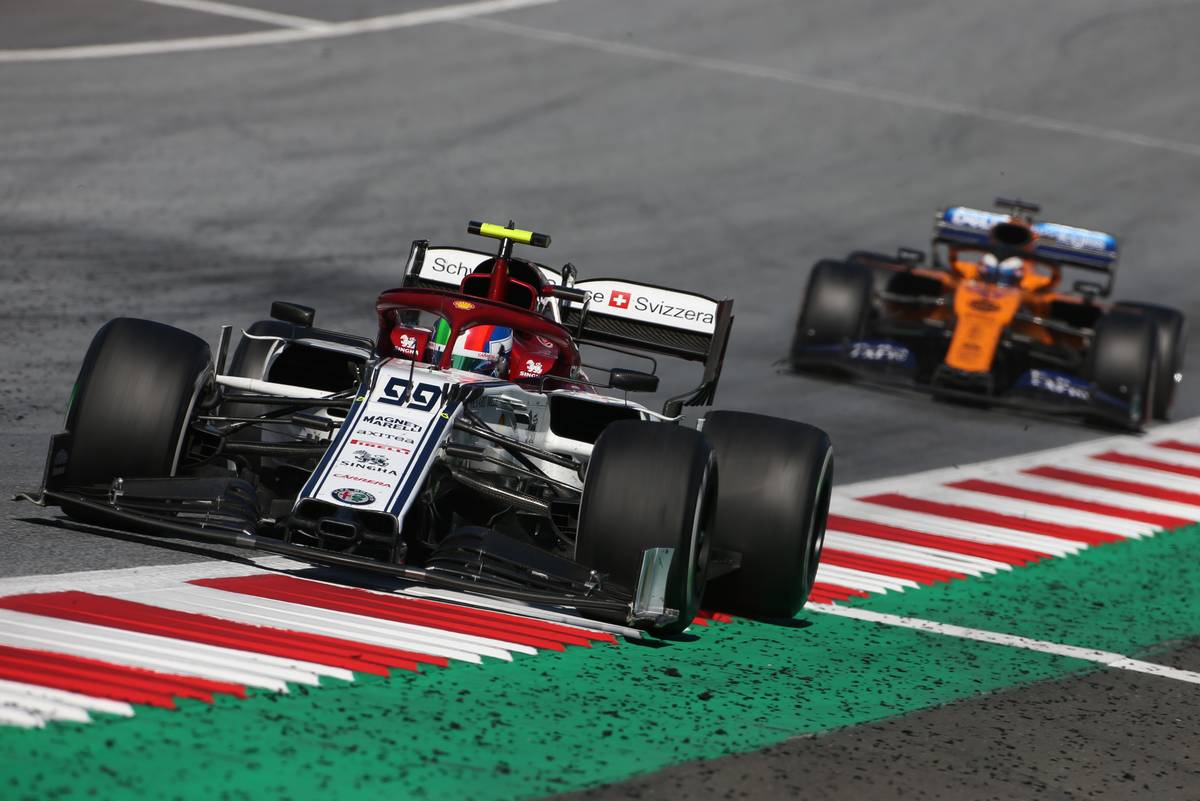 Raikkonen agreed the double points finish was a good result for his team, but the Finn lamented that his second stint didn't allow him to challenge his rivals up ahead.
"It's a balancing act to try to keep the tyres alive long enough and go fast enough," said the 2007 world champion.
"It's a bit of a shame, it felt like we had more speed, but obviously not. We still have margin to improve. I feel we were a bit better yesterday, but our performance is improving."
Vasseur praised both his drivers for their race and tyre management, insisting also on the Alfa squad's gradual improvement race after race.
"Both Kimi and Antonio raced intelligently, knowing when to attack and when to look after their tyres, and to have both scoring is a reward for the whole team," said Vasseur.
"We could have perhaps scored a few more points in the end, when we were catching Sainz with both cars, but in the end we can be satisfied of what we got.
"We have been showing improvement in the last few races, so we will aim to build on that and continue our good run of points."
Gallery: The beautiful wives and girlfriends of F1 drivers
Keep up to date with all the F1 news via Facebook and Twitter