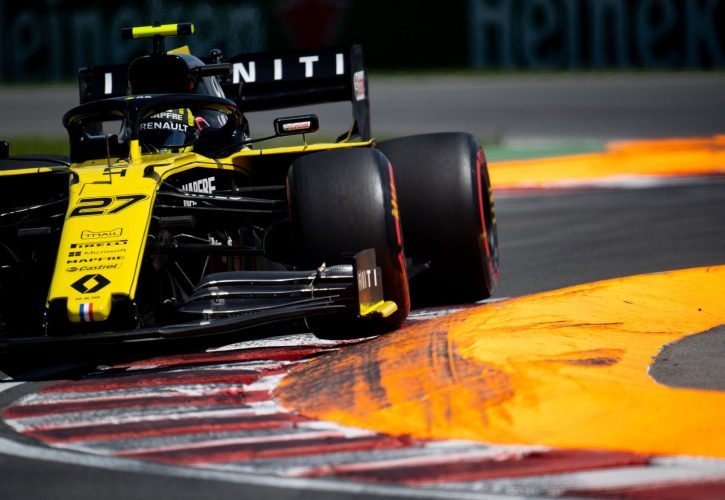 Pirelli disclosed the teams' tyre selections for next week's British Grand Prix, with Renault leading the field in terms of opting for the most aggressive approach.
Daniel Ricciardo and Nico Hulkenberg, the French outfit's drivers, will each stockpile 10 sets of the red-rimmed C3 soft tyre at Silverstone.
However, Renault's choice to privilege the softs leaves Ricciardo with just one set of the medium compound while Hulkenberg will have two sets of the yellow rubber at his disposal.
Most teams - including Red Bull and Ferrari - have chosen 9 sets of the soft compound while Mercedes has selected only 8 sets of the C3 rubber for each of its drivers.
At the other end of the spectrum, Williams has made the most conservative choice, with the Grove-based team's drivers selecting just 7 sets of the soft tyre.
Pirelli's C1 hard tyre makes its third appearance of the season after Bahrain and Spain. With the exception of Ricciardo, Racing Point's Sergio Perez and Lance Stroll, and Williams' Robert Kubica, all teams have for a single set of the white hard tyre.
It's worth noting that Silverstone was recently resurfaced, a consequence of last year's MotoGP event which was cancelled because of torrential rain.
Gallery: The beautiful wives and girlfriends of F1 drivers
Keep up to date with all the F1 news via Facebook and Twitter