In a bid to solve the chronic issues impacting the performance of its 2019 contender, Haas has reverted Romain Grosjean's VF-19 back to its original Melbourne aerodynamic specification.
The car's first major update which was introduced in Barcelona has been discarded. Grosjean will therefore run at Silverstone with a different nose, front wing, floor, rear endplates and turning vanes than the VF-19 of teammate Kevin Magnussen whose car retains all its upgrades.
"When we introduced the update I wasn't fully convinced about it in Barcelona," said Grosjean, speaking to Motorsport.com.
"But the data suggested it was good, so we put it on, and we kept going.
"But since a few races I really felt better with the initial package so I wanted to come back in terms of feeling.
"And obviously the last two races in terms of performance have proven to us that we need to understand a bit more what's happening.
"Early in the year, we had very good quali, and then the race pace was not as good. But I think we understood what happened in China and also in Bahrain, and what we could've done better.
"So that was positive - I think our pace there had more potential, while recently the race pace does not have much potential.
"I think I really extracted the best of it out of the last three races, and Kevin has got the upper hand in quali but in the race completely the opposite, I almost lapped him twice - but it's P16."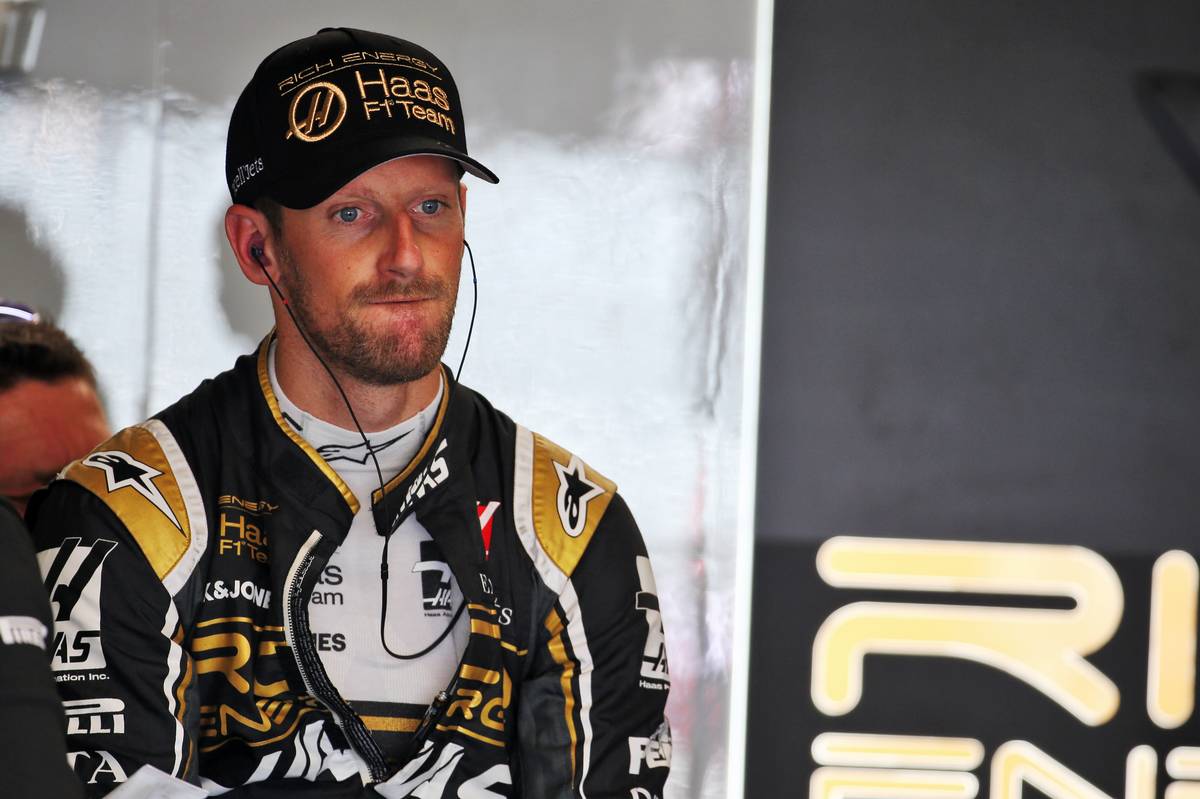 Grosjean said Haas team boss Gunther Steiner gave the green light to returning the Frenchman's car back to its original Melbourne spec.
"Gunther has spoken, after the race in Austria, and he says, 'Look, we need to try something, if we keep going the same, it's the same thing.' I said, 'Look, my feeling is not good with that package, I felt better in the other one, can we go back and see what it's like?.'
"Obviously it's a hard call, and it's very difficult for all the engineers involved in the development to come back.
"But on the other hand, maybe there are things that we don't measure that my ass can feel, but the sensor don't see.
"At least we've got two cars running two different packages, as much information as we can in terms of sensors and then it's just going to be pure pace and see," he added.
"But as I said, the new package, I never really felt comfortable with it, and I didn't have that problem with the old one.
"So, if that's any correlation in the fact that we cannot go as fast as we want, that's what we want to find out."
Gallery: The beautiful wives and girlfriends of F1 drivers
Keep up to date with all the F1 news via Facebook and Twitter