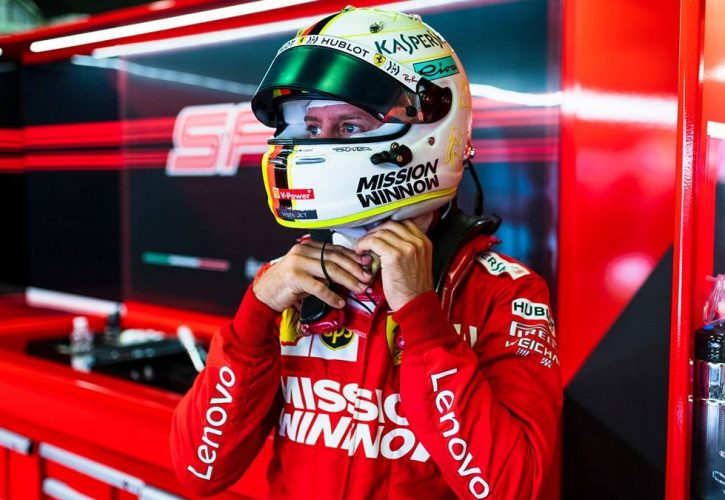 Sebastian Vettel believes the last two race weekends provided Ferrari with "some clarity" on the performance shortfall of its SF90 and what it needs to do to  improve its car.
Ferrari's 2019 contender emerged from pre-season testing as the benchmark for its rivals, and especially Mercedes, but the Scuderia's war horse failed to live up to the team's expectations when the season kicked off in earnest.
While the car's straight-line speed has been second to none, the SF90 has proven inconsistent so far and winless although Charles Leclerc came close to delivering a victory to the House of Maranello in Bahrain and Austria.
However, testing of new aero components during free practice at Paul Ricard and at the Red Bull Ring, while failing to deliver a performance advantage, have helped Ferrari better understand its car's deficiencies according to Vettel.
"I think we learned a lot after confusion or some bits that didn't turn out to work exactly like we wanted to," Vettel said.
"During the French Grand Prix and Austrian Grand Prix it brought some clarity and I think we have a clear picture of what was wrong in terms of tuning and what needs to be changed.
"Obviously over the next couple of weeks we can tell of where we can go but I think it is pretty normal that unfortunately not all the bits you bring, bring you the step that you want or expect.
"Sometimes parts overdeliver which is great and sometimes they underdeliver. I think overall we need to make sure the direction we need to go to and we will keep going that way."
And a move in the right direction will hopefully allow Ferrari to slash its deficit to Mercedes.
Looking ahead at this weekend's race, Vettel predictably wouldn't commit to the prospect of repeating his British Grand Prix win from twelve months ago.
"I don't know, like I said before I think so far this year it's been quite up and down for us, so let's see where we are tomorrow and how the car feels, but I'm quite optimistic," said the German.
"I think the last couple of weeks have been better for us and hopefully we can continue that trend."
Gallery: The beautiful wives and girlfriends of F1 drivers
Keep up to date with all the F1 news via Facebook and Twitter