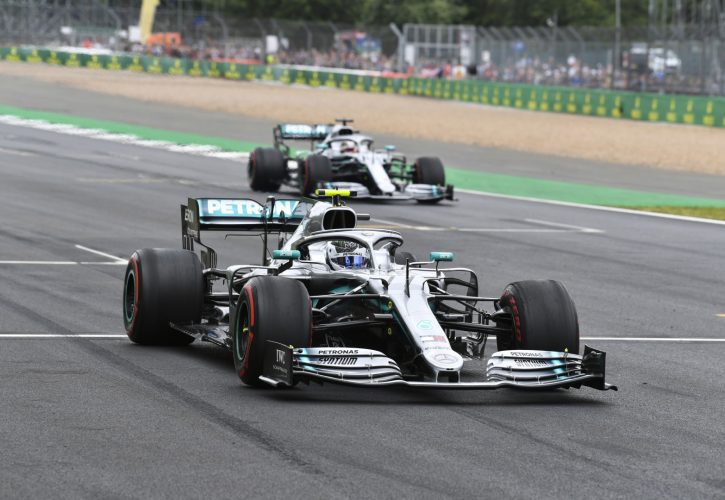 Mercedes' Silver Arrows will run at Hockenheim next weekend with a special livery commemorating 125 years of motorsport.
On this day, one century and a quarter ago, took place the very first automobile competition, a race that took drivers over open roads from Paris to Rouen on July 22, 1984.
Mercedes, which enjoys a historic link with the milestone event, will celebrate motorsport's genesis at the German Grand Prix, a race that will also mark the manufacturer's 200th Grand Prix start.
"Hockenheim is close to our global headquarters in Stuttgart, so we look forward to seeing a lot of Mercedes family members in the paddock and the grandstands," said Mercedes AMG F1 boss Toto Wolff.
"This year's race is a very special event: we're the title sponsor of the Mercedes-Benz Großer Preis von Deutschland and the race will mark the 200th start for Mercedes in Formula One.
"We will also celebrate a remarkable anniversary in Hockenheim: 125 years of motorsport.
"In 1894, the world's first car race was held from Paris to Rouen and the winning machine had at its heart an engine manufactured to the design of Gottlieb Daimler.
"It was the start of a great motorsport tradition that continues to this day and we are incredibly proud to write the next chapter in this legacy.
"We will run a commemorative livery to pay tribute to our heritage."
Wolff insists however that the off-track commemorations won't deter the championship winning squad from upholding its Silverstone momentum.
"While there is much happening off track, our primary focus remains our on-track performance," he added.
"The weather forecast predicts high temperatures, which were extremely challenging for us in Austria, so we must stay vigilant.
"Like Spielberg, Hockenheim is also a relatively short circuit, which will close the gaps between different teams. We will stay humble and work hard to achieve the best possible result."
Gallery: The beautiful wives and girlfriends of F1 drivers
Keep up to date with all the F1 news via Facebook and Twitter