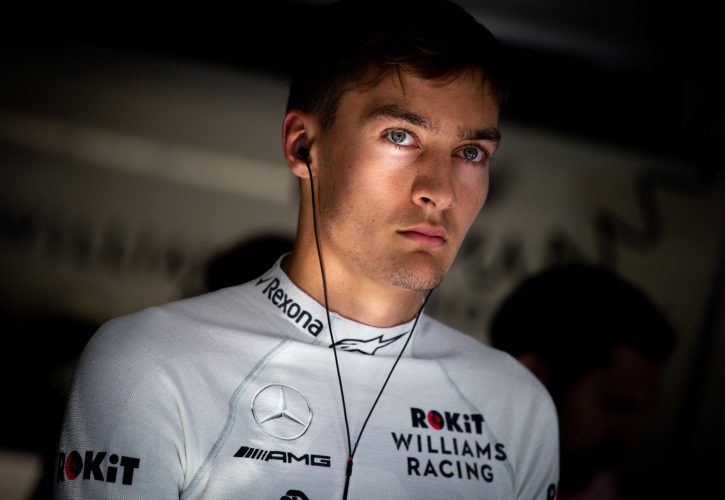 George Russell believes Williams needs to operate with a "more dynamic" approach to its issues if its is to uphold the burgeoning momentum that emerged in Hungary.
In Budapest last week, Russell who was quicker than Lance Stroll in FP1 and FP3, ahead of Lando Norris in the rain-hit FP2, and then finished qualifying in an unprecedented P16, just missing out on the astonishing achievement of progressing to Q2.
The Brit and Williams' step forward validated the team's latest update package, but Russell suggests the Grove-based outfit will need to be resilient and bold in its approach in the future for its performance in qualifying in Hungary not to have been a mere one-off.
"I'd like to think we can carry this through to future races," he said, quoted by Motorsport.com.
"I'm not convinced but I think we just need to be more dynamic to the situation and have less preconceived thoughts of how we need to approach something - and try more across the weekend.
"We haven't really tried enough different things - purely on the tyres - than we should have and that's something I regret slightly."
Russel said his achievement in qualifying was a case of putting everything together in terms of downforce settings and tyres. But the Brit says the latter are just too critical of a factor.
"Formula 1 in the current state with these tyres is a very complex thing," he expmlained.
"And when you only get two opportunities at it in Q1, when the track evolution is changing so much and the weather's changing, you've got to adapt so much to a situation.
"It's a bit of a shame in some aspects because it's such an overhaul and a factor for everyone on the grid.
"There's way too much work and resource put into these tyres, but from my side we just focus on my side of the garage and get the most out of my car."
Gallery: The beautiful wives and girlfriends of F1 drivers
Keep up to date with all the F1 news via Facebook and Twitter