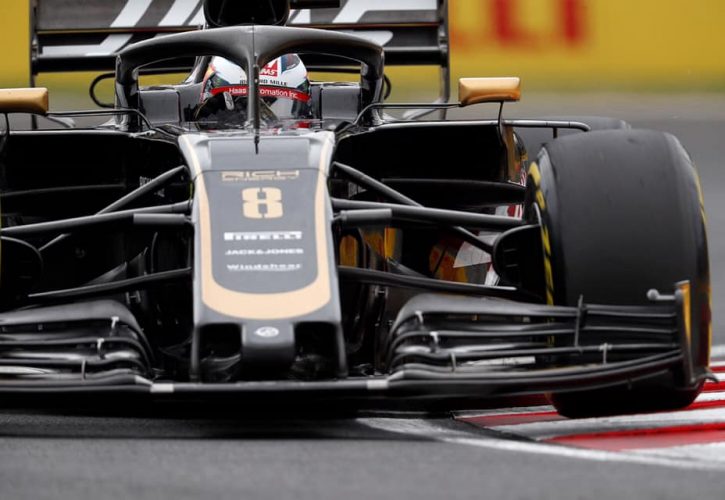 Haas boss Guenther Steiner says that understanding the tyre conundrum impacting its VF-19 this season is crucial to the design of its 2020 contender.
At the start of the season, based on its impressive form in pre-season testing, it was anticipated that Haas would be well placed to lead F1's midfield charge.
However, since Melbourne, the US outfit has been dealing with an enigma, its VF-19 weighed down by its erratic behavior and inability to consistently keep its tyres in the optimum operating window.
The problem has led to frustrating performance swings for both Kevin Magnussen and Romain Grosjean, not just from one track to the other but from one session to the other.
Steiner insists the team will have no choice in the second part of the season but to continue its investigations into its issues.
"We've got a lot of work to do, and we know that for the rest of the season that we need to learn to manage the car and the tyres better," said Steiner.
"If you have a bad car you get a big problem, but if you think with the car which sometimes performs the problem is smaller, you know, it is even bigger.
"Because it is somewhere, and you just need to find it, and it is difficult."
Steiner underscored the importance of solving the riddle impacting its VF-19 as it will serve as the basis for next year's car.
Haas engineers can influence chassis design, but they are obviously helpless when it comes to defining Pirelli's tyres. And yet the former and the latter are closely related.
"I mean, the car we have got influence, obviously, but the tyre..." added Steiner.
"If that is ruling what your aero does, you can't do a lot about it, you know, and to find that one out is difficult.
"[The goal is] to get a good understanding, so we are not falling in this trap next year, but again the tyre will change next year."
Needless to say, the design of Haas' 2020 car has already been put on its rails, forcing the team to commit to certain choices.
"It is well organised," Steiner said of the team's design process.
"You have to do it, because you cannot just live day by day. You need to see the bigger picture as well, and that is part of what you need to do."
Gallery: The beautiful wives and girlfriends of F1 drivers
Keep up to date with all the F1 news via Facebook and Twitter