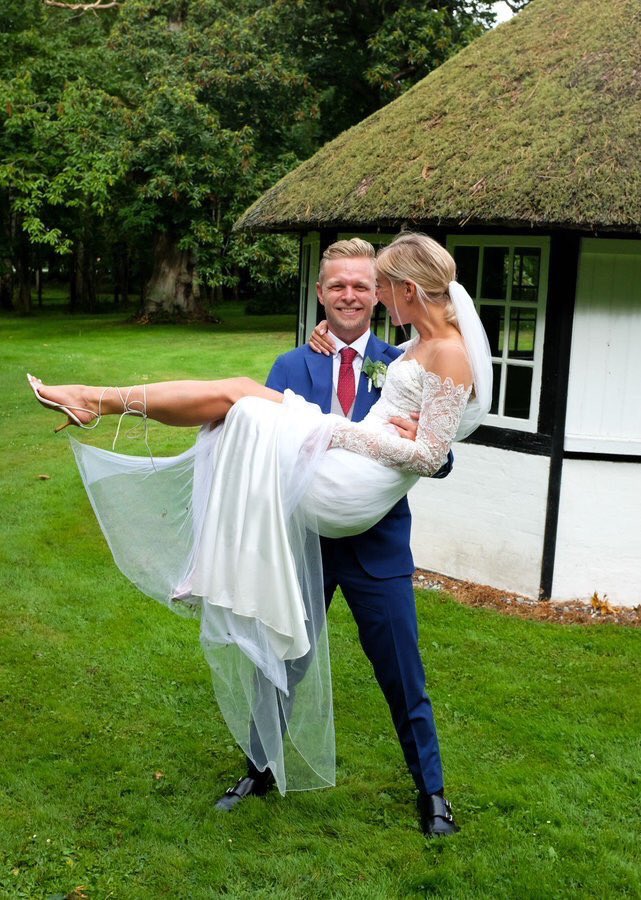 While most of his colleagues took off to the beach at the start of the summer break, Kevin Magnussen returned to his native Denmark's green pastures for a more romantic layoff from F1.
The 26-year-old Haas driver and Louise Gjorup, who have been together since 2015 and were engaged last year, wed in a private ceremony in Nyborg attended by close friends and relatives.
The Dane will now return to duty at Spa at the end of the month a married man, but that's unlikely to curb his enthusiasm out on the track.