Max Verstappen has the utmost respect for Lewis Hamilton's achievements in F1, but the Dutchman believes there are others on the grid that are just as good as the five-time world champion.
Verstappen concluded the first half of the 2019 campaign in F1 as the only driver to trounce Mercedes' overwhelming supremacy, the Red Bull charger winning in Austria and in Germany.
"I'm not purely focused on Lewis," said Verstappen in an interview with Motorsport Magazine.
"There are other great drivers in the paddock who can achieve similar things. Looking at the current grid, I think there are three or four drivers with the same capabilities."
Unfortunately, Verstappen stopped short of naming those he considers Hamilton's equal.
No one can dispute the Mercedes star's outstanding talent and equally astonishing 81-win track record as a Grand Prix driver.
Yet the Red Bull driver insists his rival's success has been largely facilitated by the quality of the equipment supplied by Mercedes in the past few seasons.
"It's car-dependent. I don't think he's had the pressure of a team-mate over the years," said the 21-year-old.
"He should really have won it in 2016 as well if it wasn't for engine failure.
"But after the summer break there were a few poor starts and stuff where he lost first place. But he never really had big pressure from his team-mates."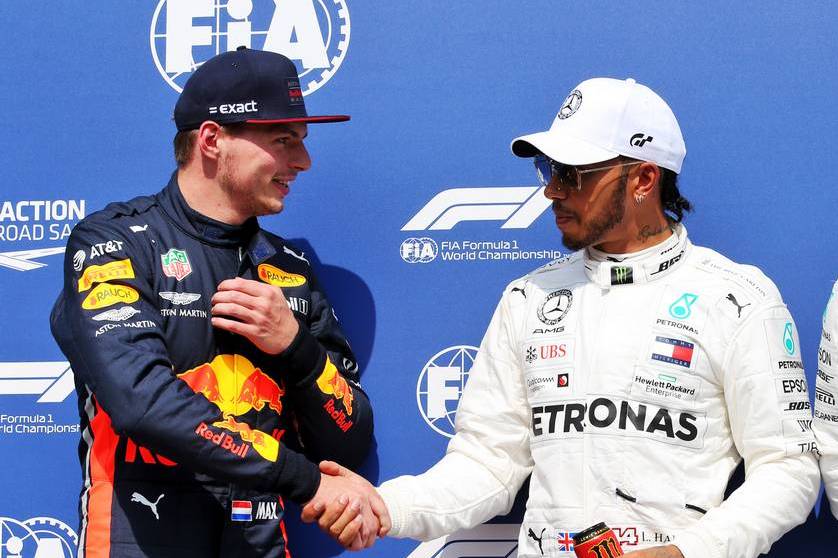 Nico Rosberg, who beat Hamilton to the title in 2016, would likely beg to differ with Max on that affirmation.
Still, the Red Bull driver's father, former F1 driver Jos Verstappen, is convinced his son's performances this season have rattled Hamilton's cage.
"You can tell by the things Hamilton has been saying," said Verstappen Snr.
"Why would he respond to rumours? He says that the Honda engine is better than Mercedes now, but I don't think that's the case on the straights.
"When you see what kind of races Max has been driving, I don't think you can be surprised."
Gallery: The beautiful wives and girlfriends of F1 drivers
Keep up to date with all the F1 news via Facebook and Twitter