Alex Albon acquitted himself well on his first day of running at Spa with Red Bull, but the team's new recruit is taking it one step at a time as he gets acquainted with his new environment.
Albon clocked in just a tenth behind Red Bull teammate Max Verstappen in FP1, enjoying an impressive baptism of fire.
The British-Thai racer rounded off the top-ten in FP2 as he worked diligently to improve his understanding of his RB15 and focused on long runs.
"It was a pretty smooth day," Albon told Sky F1.
"I feel quite at home with the guys, they've been very nice to me and it is very different.
"I could tell that already on Wednesday in the sim and you could tell it's going to take some time to get used to.
"But once you are on the track and have the helmet on you can feel the G-Forces and you can feel the car a bit better, but it's just baby steps really," he added.
"Just understanding the car as it feels very different to the Toro Rosso.
"It's just the driving style you have for Toro Rosso, you spend six months driving that way and you come to Red Bull and you are trying to remember what the other car was like.
"You have to kind of re-wire your brain and start to learn it and go again. It's not one thing in particular."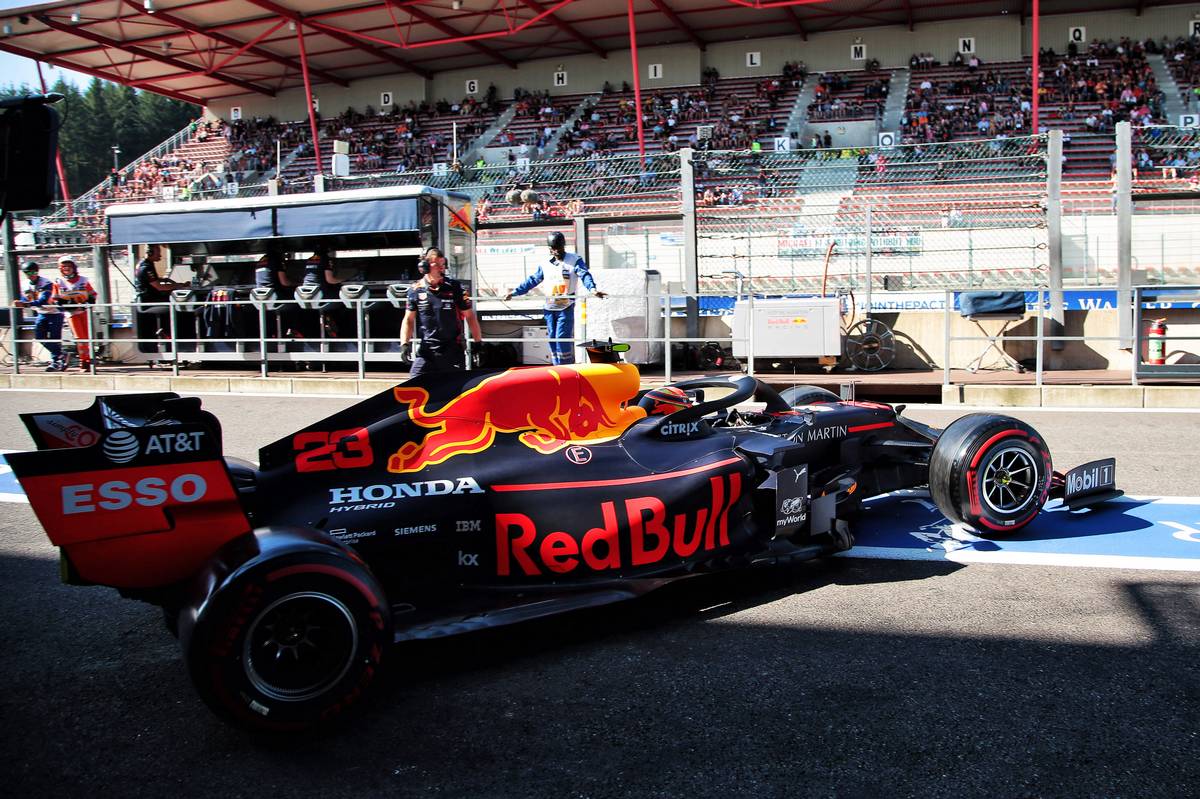 Regardless of where he qualifies on Saturday, Albon will launch his maiden race with Red Bull Racing from the back of the grid as a result of his car's switch to Honda's latest-spec engine.
While he would have liked to start his Belgian Grand Prix higher up the grid, Albon admitted that his demotion will relieve part of the inevitable pressure associated with his debut with his new team.
"I still would have liked to have qualified properly and seen where I would have gone, but obviously the focus now is not on the short run pace, it's really trying to set-up the car for Sunday," said the 23-year-old.
"So there is a bit of a more chilled out atmosphere but of course you still want to do a good job on Sunday."
Gallery: The beautiful wives and girlfriends of F1 drivers
Keep up to date with all the F1 news via Facebook and Twitter