Toro Rosso's Dany Kvyat says Alex Albon's debut with Red Bull at Spa was nothing to write home about despite the praise lavished on the rookie.
From a low position on the grid at the Belgian Grand Prix, Albon drove a steady race to finish fifth, receiving in the process a big accolade from Red Bull team boss Christian Horner.
But Kvyat - who was snubbed by Red Bull as a replacement for Pierre Gasly following the Frenchman's demotion - played down Albon's performance, insisting the British-Thai racer could not get the upper hand over the Russian for the better part of 36 laps despite his superior equipment.
"I don't know why you call it such a good start?" said Kvyat at Monza on Thursday.
"He spent 36 laps behind me in a Red Bull car. And he started in front of me as well, so I don't know. Maybe in the future he will do better.
"I'm just commenting on what I saw. Maybe it was the maximum, probably it was the maximum that the car could achieve that day.
"But the fact that we were fighting and I held up a Red Bull car for most of the race in Spa - where the car really matters a lot - behind me, it was a very pleasing race for me to be honest."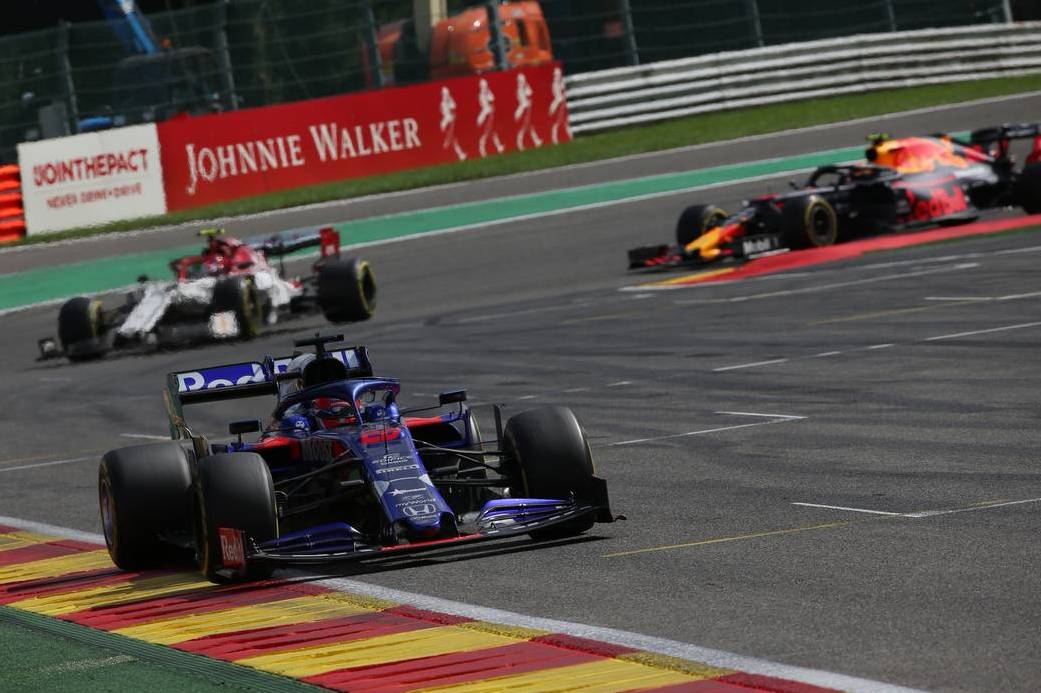 Kvyat said his focus on Albon only came about because the pair were fighting each other.
"Normally I don't but I had to because we were fighting the whole race in Spa," he explained.
"If he had stayed at Toro Rosso then yeah it would have been an amazing race for him, but he was in a Red Bull, so…"
The Russian believes Albon will have his work cut out for him in the remaining races of the season to measure up against teammate Max Verstappen.
"I think it's not always easy, especially when the driver has high confidence and the car suits him, it's definitely not easy to outperform him consistently," he added.
"But for sure the cars between team-mates are usually very similar and it means the chances are likely to be very similar in terms of what you can achieve from that car.
"It's difficult to say for me, I don't know how Max is as a driver to be honest.
"I've never been team-mates with him so I don't know how to judge him exactly. But he looks in very good shape, that's for sure."
Keep up to date with all the F1 news via Facebook and Twitter