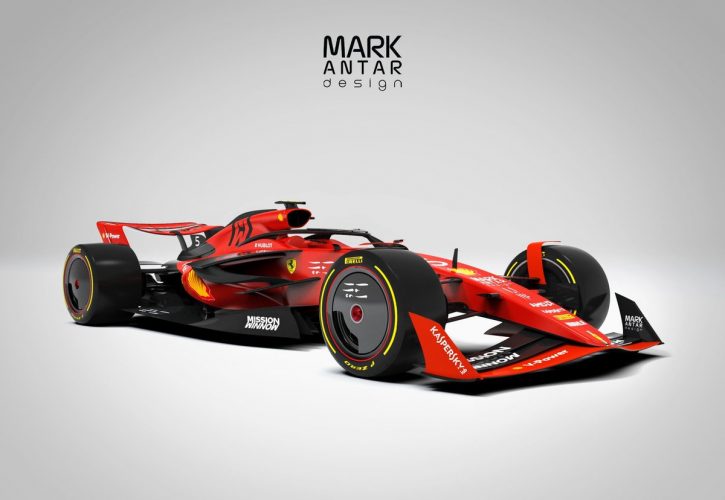 Based on the latest 2021 technical rules submitted by F1 to the teams, engineers fear the sport's future cars could be up to six or seven seconds slower than they currently are.
According to a report from Germany's Auto Motor und Sport, Formula 1's latest concept, codenamed 'Lima', was recently presented to teams.
The design features a new and more elegant front wing, a deeper nose, a slightly higher chassis surrounding the cockpit and a wider rear wing.
But the car's latest aero specifications were met with a fair amount of skepticism by certain teams who believe the regulations are too restrictive and will lead to the future Grand Prix running barely faster than a current-spec F2 racer.
Doubts have also emerged about the design's ability to tighten up the field, or enhance the show on the track by improving the ability for drivers to overtake.
With engineers estimating the downforce reduction at 60 points, over six seconds could be added to current lap times.
But F1's chief technology officer Pat Symonds is denying that claim.
"It will certainly be less than that," insisted the former Renault and Williams engineer.
However, Racing Point's Otmar Szafnauer also believes the pace of F1 will fall significantly based on the new regulations.
"The downforce is going to be a lot less, so we're going to be five, six, seven seconds a lap slower depending on where we are," said the American, quoted by RaceFans.net.
"Although I work in the sport I was a fan before and one thing that I really liked about Formula 1 before I started working here is they are the fastest cars on the planet," he added.
"That was one of the differentiators. Once we're not that anymore then it takes a little bit away."
Formula 1's 2021 rulebook must be set in stone by October 31, with the Grand Prix car of tomorrow unveiled at the Us Grand Prix in Austin on November 2.
But what will happen if the team's refuse to sign off on the regulations?
"Then we have to continue with the old rules," said a team boss.
Gallery: The beautiful wives and girlfriends of F1 drivers
Keep up to date with all the F1 news via Facebook and Twitter