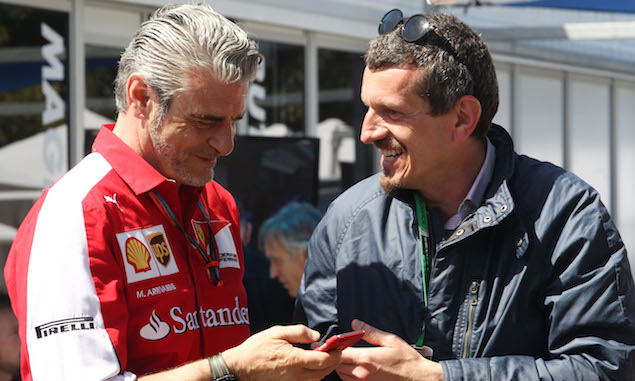 The FIA has responded to Mercedes' request for clarity over the collaboration between Ferrari and Haas by moving to prevent such a partnership in future.
With Haas entering F1 in 2016, it has formed a close partnership with Ferrari which has seen it purchase many parts from the iconic team and also make use of its wind tunnel. Following discontent among rivals about the partnership, Mercedes contacted the FIA asking for clarity relating to the regulations as they currently read.
Mercedes wanted to know if Ferrari and Haas had been using a loophole in the regulations to get around the aerodynamic testing restrictions relating to wind tunnel time and CFD. Following hearings on Saturday which included written submissions from Mercedes, Ferrari, Force India and Manor, the Stewards delivered a ruling on Mercedes' request for clarity an hour before the Abu Dhabi Grand Prix.
In response to a number of questions raised by Mercedes the FIA Stewards agreed with Mercedes' interpretations of the regulations, deeming teams would not be allowed to follow a similar path to Ferrari and Haas in future.
However, the Stewards state: "The decisions ... have application only from today's date. No retrospectivity shall apply ... [because] all parties including the teams make representations, concede that there are ambiguities in the current regulations and all parties appear to have acted in good faith to attempt to address these ambiguities as they have become apparent."
As a result, Ferrari and Haas will not face punishment at this stage, though the FIA reminds all parties of their right to appeal and the Stewards highlight a number of ways it believes a team could try "to circumvent the purpose or intention of Appendix 8" - relating to aerodynamic testing restrictions - and remind teams that "any of these could therefore be reported to the stewards of the next Event as a breach of the Formula One Sporting Regulations".
Essentially, if any team believes a competitor uses a partnership to get round the aerodynamic testing restrictions from this point onwards, they can lodge a complaint with the Stewards from the 2016 Australian Grand Prix.
The Stewards make it clear they do not see Ferrari or Haas as having been in breach of regulations up to this point, stating in their decisions that "there is no evidence that competitors have not complied with the requirements of Appendices 6 and 8 as they were interpreted prior to today's date".
Much of the ambiguity in the regulations stems from the arrival of Haas, which was deferred by a year and therefore makes it a competitor for the 2016 season, meaning it was not bound by the regulations in 2015.
"The Stewards recommend to the FIA that in future once a potential competitor (as opposed to Official Entry) applies to be a competitor in the FIA Formula One World Championship and this application is accepted, that competitor should be bound by Appendices 6 and 8 (and for that matter any other appropriate sections of the Formula One Sporting and Technical Regulations)."
Breakfast with ... Carlos Sainz
Use the red tabs on either side of the screen to scroll through more Formula One news and features
Click here for exclusive pictures of the Ferrari power unit
Keep up to date with all the F1 news via Facebook and Twitter