Mika Hakkinen says Ferrari should have immediately pitted Charles Leclerc's damaged car at Suzuka, insisting the consequences of its damaged front wing "could have been a lot worse".
The Scuderia initially delayed pitting Leclerc after his opening lap contact with Red Bull's Max Verstappen, the Monegasque claiming at the time that his car's behavior was not impacted by a broken front wing end-plate.
However, Ferrari eventually ordered in its driver following a call from the race director as Leclerc was seen as driving his car "in an unsafe condition", an offense that led to a 10-second penalty for Leclerc and a heft $25,000 fine for the Scuderia.
Hakkinen believes the right course of action for Ferrari should have been for the team to box its driver immediately, on safety grounds alone.
"In my view he should have made the pit stop immediately because there is no point racing with a badly damaged wing that is dragging on the ground," the two-time world champion wrote in his post-race Unibet column.
"You will compromise your performance, damage the tyres and become a danger to yourself or others. It is so important not to suffer wing failure at high speed.
"Remember, it was a damaged front wing which failed and caused Roland Ratzenberger's fatal accident in San Marino in 1994."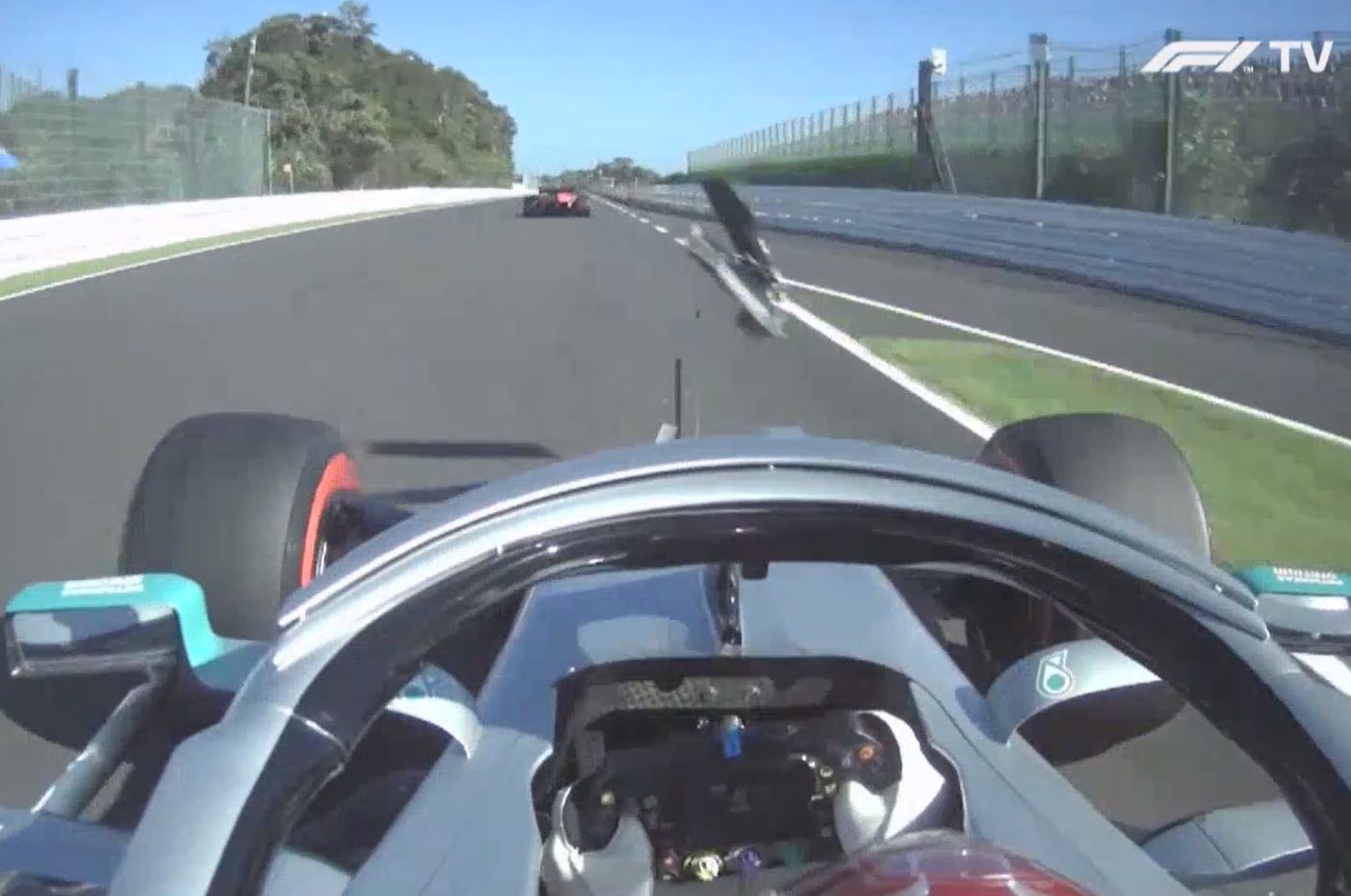 Lewis Hamilton was trailing Leclerc when a big chunk of carbon fiber flew off the Ferrari's front wing and straight into the Mercedes' path, destroying the W10's right rear-view mirror.
Hakkinen contends that at the end of the day, F1 was lucky to be spared dire consequences from the turn of events.
"I think we were quite lucky that, when Charles' front wing endplate finally came off, it only damaged Lewis Hamilton's car - destroying his right-hand wing mirror.
"This could have been a lot worse. Once again we were reminded why the Halo concept has been such an important safety initiative.
"Personally, I do not blame Charles for trying to continue. He said the car did not feel that bad, and anyway he cannot see the front wing from inside the cockpit.
"However, the Ferrari management could see it, and it is not surprising that the FIA imposed a penalty after the race."
Gallery: The beautiful wives and girlfriends of F1 drivers
Keep up to date with all the F1 news via Facebook and Twitter