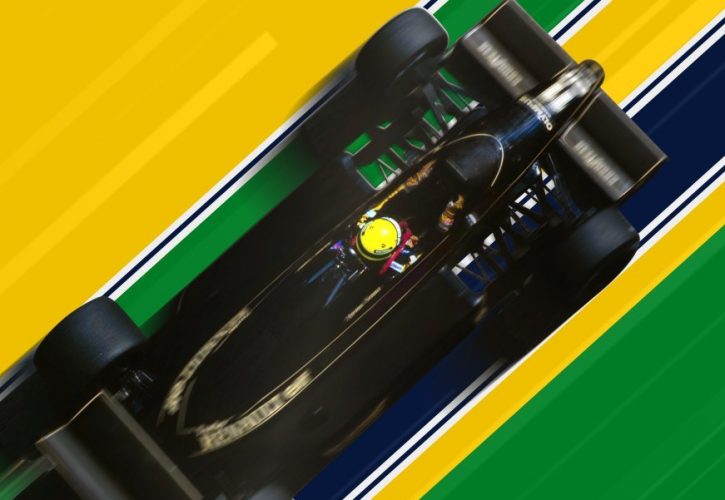 A day after announcing that a special fan festival dedicated to Ayrton Senna is set to take place in Sao Paulo next month, Liberty Media should be blushing with shame according to some.
Formula 1's commercial rights holder will celebrate Senna's life and achievements with a special happening held on the weekend before next month's Brazilian Grand Prix.
The event's promotional image depicts an overhead view of Senna onboard a JPS Lotus 97T featuring a #11 on its nose cone.
However eagle-eyed F1 journalist Szaguldo Cirkusz took to Twitter to point out that the great Brazilian had in fact never raced in F1 with #11!
Very arrogant (or just negligent?) from the graphic crew of #LibertyMedia to put Senna's Lotus 97T-Renault Turbo on this teaser with No.11, the number of team-mate Elio de Angelis. Ayrton has never raced car 11. He had #12 at Lotus & @McLarenF1. Fans know that. Why not #Liberty? pic.twitter.com/NjD4FDn7D2

— Száguldó Cirkusz (@realsimonsays) October 17, 2019
While Cirkusz's remark was factually correct, Formula 1 shot back, tweeting a picture of Senna at the wheel of a Lotus #11 taken at Jacarapegua in April 1985, when the Brazilian was likely sampling his teammate's n°11 car during practice.
Dear @realsimonsays and @GPFansGlobal, it would be prudent to check facts before blaming us... Have a look at this picture, taken in Jacarepaguà on Sunday 7 April 1985… Ah, by the way, the artwork was approved by @ayrtonsenna #ObrigadoSenna #f1 #f1festival pic.twitter.com/5SdIoFSrX1

— F1 Media (@F1Media) October 18, 2019
As it turns out, both Cirkusz and F1 Media were right, but for the wrong reasons.
As stated above, the former correctly says that Senna has never raced with #11. And the latter is also correct because the shot is authentic.
But contrary to what F1 Media tweeted, the picture wasn't taken at the Brazilian GP in April 1985 but during a test session at Rio in January 1986, at least according to per Motorsport Images' database info.
Case closed. You're welcome.
Gallery: The beautiful wives and girlfriends of F1 drivers
Keep up to date with all the F1 news via Facebook and Twitter