Haas driver Romain Grosjean says it's a mistake for track designers to construct new, modern circuits by trying to reproduce features from existing classic venues.
"Replicating one track somewhere else is not the best solution, I believe," said the Frenchman, who has taken part in 160 Grand Prix races since his debut in the 2009 European Grand Prix in Valencia.
"It's much harder than it looks to build a track," he conceded. "But some of the recent ones have been a bit not exciting, especially with the run-offs.
"It's not what we want," he told GPtoday.net this week.
The next new track to join the F1 calendar will be the Hanoi Street Circuit, which hosts the inaugural Vietnamese Grand Prix on April 5.
Designed with input from Hermann Tilke, organisers hope that the final sector of the new street circuit will remind drivers of the opening corners of Suzuka International Racing Course in Japan, which has held Grand Prix events since 1987.
The Circuit of the Americas in Austin, Texas, also sought to build corners reminiscent of some of the greatest F1 circuits such as Spa-Francorchamps. However it was the unique nature of COTA's main straight that won Grosjean's approval.
"Austin did a good job creating that first corner hill," he said, adding that the circuit was also ageing well. "It's quite cool, the tarmac breaking in Austin, it's quite nice. It gives some character to the track."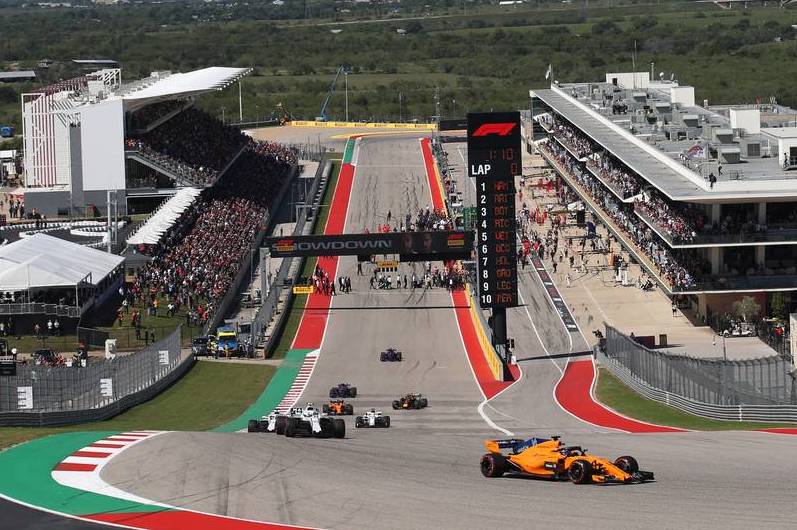 But designers are invariably having to take other factors into account when they come up with a new layout. To stay in business, circuits also have to appeal to other motor racing championships such as MotoGP that have different requirements to F1.
"There's always a disagreement between what MotoGP wants and what we want," Grosjean acknowledged. "That makes it harder.
"Some of kerbs we don't want to change, but MotoGP would like the kerbs to be made a certain way," he explained. "It's always going to be tricky but I believe there is room for improvement."
Among the tweaks, Grosjean suggested that the Sochi Autodrom circuit could benefit from a hairpin at turn 1 to cut down on drivers using team orders to slipstream into the first corner.
"Even looking at the designs of the tracks, you think: 'Ah, I don't think it's going to be good, just because it looks that way, that way and that way.
"[Some changes could] make the racing better, and even the track better. There's always a few small bits that you can try to modify to improve."
Gallery: The beautiful wives and girlfriends of F1 drivers
Keep up to date with all the F1 news via Facebook and Twitter