Reigning W Series champion and Williams development driver Jamie Chadwick will defend her title in the 2020 all-female series which has just added six new drivers to its grid for next season's campaign.
The W Series' three-day test at Almeria in Spain - which included lap-time assessment and data analysis of the 14 prospective drivers - singled-out six young women aged from 16 to 27 who will join the series in 2020 along with the top 12 participants from 2019.
W Series Racing Director Dave Ryan said:
"All the stars of our 2019 season will race again with us in 2020 – including Jamie [Chadwick], who'll be defending her crown, as well as Beitske [Visser], Alice [Powell], Marta [Garcia] and Emma [Kimilainen], who all won races with us last year – but some of the new drivers on our 2020 entry list are clearly very good too.
"I'm consequently hoping our 2020 season will be even better than our 2019 season."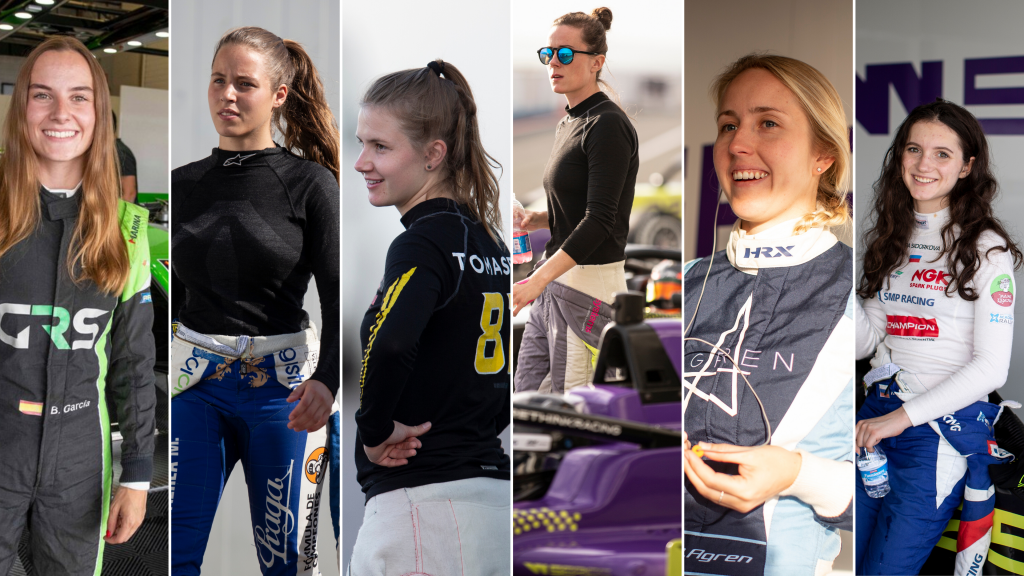 Chadwick said the decision to defend her W Series title was largely swayed by the fact that FIA Superlicence points will be awarded to race winners in the championship from next season.
"That was a really big factor," the 21-year-old told the Daily Telegraph, adding that 2020 would be her final year in the series.
"My ambition is to defend my title, I'm going to put pressure on myself to try and win the championship one more time."
Two seats remained to be filled on the final list of 20 participants, with W Series bosses allowing themselves more time to select the additional lucky two racers who will join the fray.
Check out the 18 confirmed drivers:
Jamie Chadwick (GBR), 21 – (1st in the 2019 W Series championship)
Beitske Visser (NLD), 24 – (2nd in the 2019 W Series championship)
Alice Powell (GBR), 26 – (3rd in the 2019 W Series championship)
Marta Garcia (ESP), 19 – (4th in the 2019 W Series championship)
Emma Kimilainen (FIN), 30 – (5th in the 2019 W Series championship)
Fabienne Wohlwend (LIE), 21 – (6th in the 2019 W Series championship)
Miki Koyama (JPN), 21 – (7th in the 2019 W Series championship)
Sarah Moore (GBR), 25 – (8th in the 2019 W Series championship)
Vicky Piria (ITA), 25 – (9th in the 2019 W Series championship)
Tasmin Pepper (RSA), 29 – (10th in the 2019 W Series championship)
Jessica Hawkins (GBR), 24 – (11th in the 2019 W Series championship)
Sabre Cook (USA), 24 – (12th in the 2019 W Series championship)
Ayla Agren (NOR), 25 – (new entrant)
Abbie Eaton (GBR), 27 – (new entrant)
Belen Garcia (ESP), 20 – (new entrant)
Nerea Marti (ESP), 17 – (new entrant)
Irina Sidorkova (RUS), 16 – (new entrant)
Bruna Tomaselli (BRA), 21 – (new entrant)