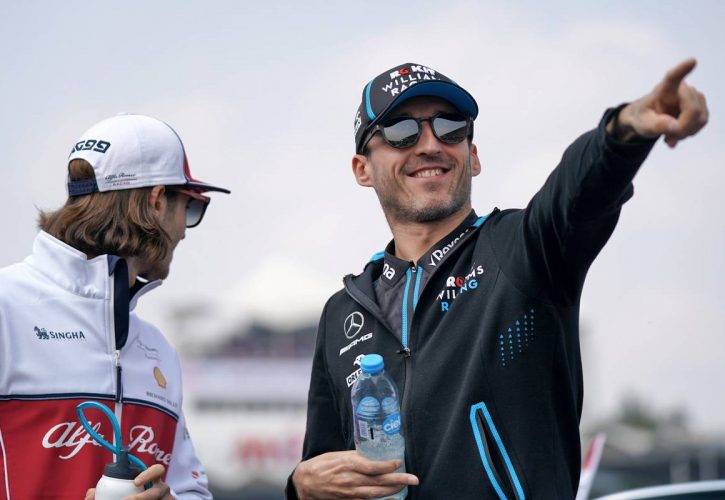 Robert Kubica has yet to define his plans for 2020, but the outgoing Williams driver says a few "new opportunities" have popped up recently.
Kubica's miraculous comeback to F1 has been a difficult affair, compounded by another season of dismal performance for Williams.
The 34-year-old driver and the Grove-based outfit will be parting ways after Abu Dhabi, but Kubica may retain a link with F1, with the Pole currently talking to Haas about a potential simulator and development roe with the US squad.
However, Kubica revealed in Austin that other options have appeared on the table.
"There are some new opportunities, or different opportunities," Kubica said.
"We'll have to see if we can make it work. If this happens I can have a good and relaxed December, but until then, there is no final decision and I have to look realistically.
"Until there is no signature on the papers it's better to be realistic.
"It's maybe more complicated than I would like, but if it's more complicated it means there are some good opportunities," he added.
"It would be more of a problem if things were easy as it would mean nothing is happening, so we'll have to wait a bit.
Despite his struggles this year at the back end of the grid alongside Williams teammate George Russell, Kubica feels that his talent as a driver is still appreciated.
"Although this season is very disappointing, and we haven't done a big progress during the year, people still know a value which I can give," he said.
"Then there is a chance of how big an opportunity I will have to contribute to different teams, definitely I think this is a positive thing
"Still some people believe I can do a good job and this is something very positive to see, especially after such a disappointing year."
Gallery: The beautiful wives and girlfriends of F1 drivers
Keep up to date with all the F1 news via Facebook and Twitter