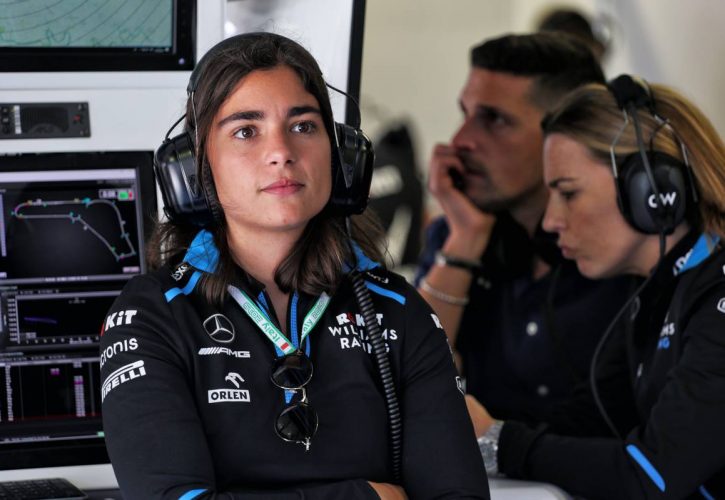 Williams development driver and W Series champion Jamie Chadwick is no hurry to reach F1, insisting she will not rush or "cheat" her way to the pinnacle of motorsport just for the sake of getting there.
Chadwick won this year's inaugural W Series and will defend her title in the all-female championship in 2020, after which, regardless of her result, she will be forced to move on, hopefully to the next level.
The 21-year-old also, who aspires to become the first woman to race in F1 since Lella Lombardi in 1976, spent part of her year embedded with Williams on selected Grand Prix weekends, observing, studying and taking in as much information and knowledge as possible, determined to put it all to good use in the future.
Chadwick made clear however that she does not wish anyone to fast-track her way to F1, believing that getting there at her own pace, on merit will prove more profitable in the long term.
"F1 feels further away," Chadwick told The Guardian. "I now know what I need to learn in the next few years. I am not going to rush that or try and cheat.
"I get comments on social media asking if I will be replacing [Williams driver] Robert Kubica. That is not even a realistic option. I need the time to develop.
"If I get to F1 I want to be the best possible driver to make the mark I need to make and do the best possible job rather than being there a year or two early for no reason."
Chadwick confessed her admiration for Lewis Hamilton, insisting the Mercedes driver's success in F1 is an inspiration to her.
"I have a huge amount of respect for him," she said.
"He is a six-time world champion and an unbelievable one. If I can emulate even a tiny amount of that, it has to be something to aim for."
Gallery: The beautiful wives and girlfriends of F1 drivers
Keep up to date with all the F1 news via Facebook and Twitter