As has been the case on several occasions in Brazil in the past, Lewis Hamilton revealed a new Ayrton Senna tribute helmet at Interlagos.
The six-time world champion has blended his own design with Senna's famous colors, adding six stars on each side to reflect his six world titles.
"It is kind of a salute to him, but also there are no Brazilian drivers here and I know how much Brazil misses Ayrton," Hamilton asid when he unveiled the new lid.
"So it is cool to just bring it back this year, as that's the guy that inspired me to do what I do."
4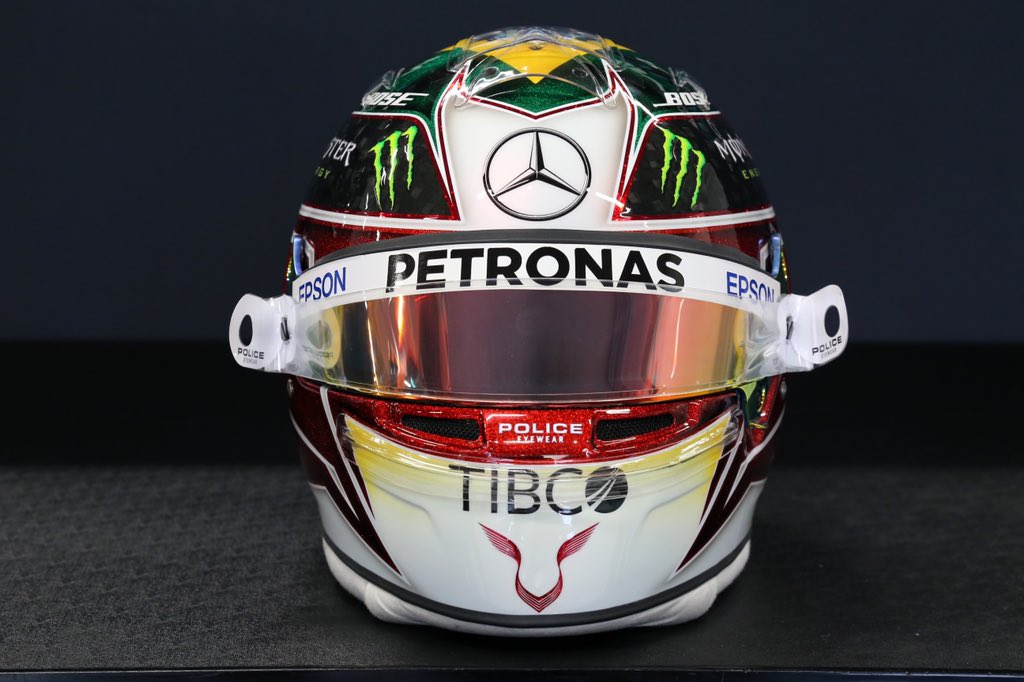 The legendary Brazilian driver, who lost his life at Imola in 1994, was a massive inspiration for Hamilton during his childhood and early years in the sport.
"Superman is my favourite superhero, and I wanted to be Superman, and I saw Ayrton doing what he was doing and the way he stood up for himself," explained the Briton.
"As a young boy in Stevenage, I was constantly confronted with bullying and it was great to see someone stand up for themselves, for their beliefs, his never-give-up attitude, his aggressive driving style that he had and his sheer skill was to be admired and that inspired me to do, as a person something like that, to stand-up for myself."
Gallery: The beautiful wives and girlfriends of F1 drivers
Keep up to date with all the F1 news via Facebook and Twitter