Former F1 team owner and pundit Eddie Jordan says six-time world champion Lewis Hamilton won't need to get much better to win a seventh title, insisting the Mercedes driver is currently out of everyone's reach.
By Hamilton's own admittance, his successful 2019 campaign has been one of the most challenging yet and one in which he's been forced on multiple occasions to pull out the stops to resist onslaughts from his Ferrari and Red Bull adversaries as well as from his own teammate Valtteri Bottas.
Yet Jordan believes the 83-time Grand Prix winner is in a league of his own and won't need to stretch his skills excessively to prevail once again in 2020.
"A lot of people thought Lewis could have won the title a little earlier in the season," Jordan told Gulf News at the Dubai Motor Show last week.
"Often it was important during this season for him to just do the right things at the right time, and I think the way things worked for him with his second place in Austin, has been perfect for him.
"He needed to get this one [a sixth world title] out of the way so that he can now think about next season and possibly winning a seventh title.
"He is in a good space no doubt.
"He is a very determined young man who would want to show people that he's still got all of the speed and all of the excitement that people are coming out to see.
"Honestly, he doesn't need to get much better," contended Jordan. "He just needs to continue because there is nobody really out there to challenge him.
"That's why I believe that at the moment he is the best driver that has been in F1 while winning the way he's done."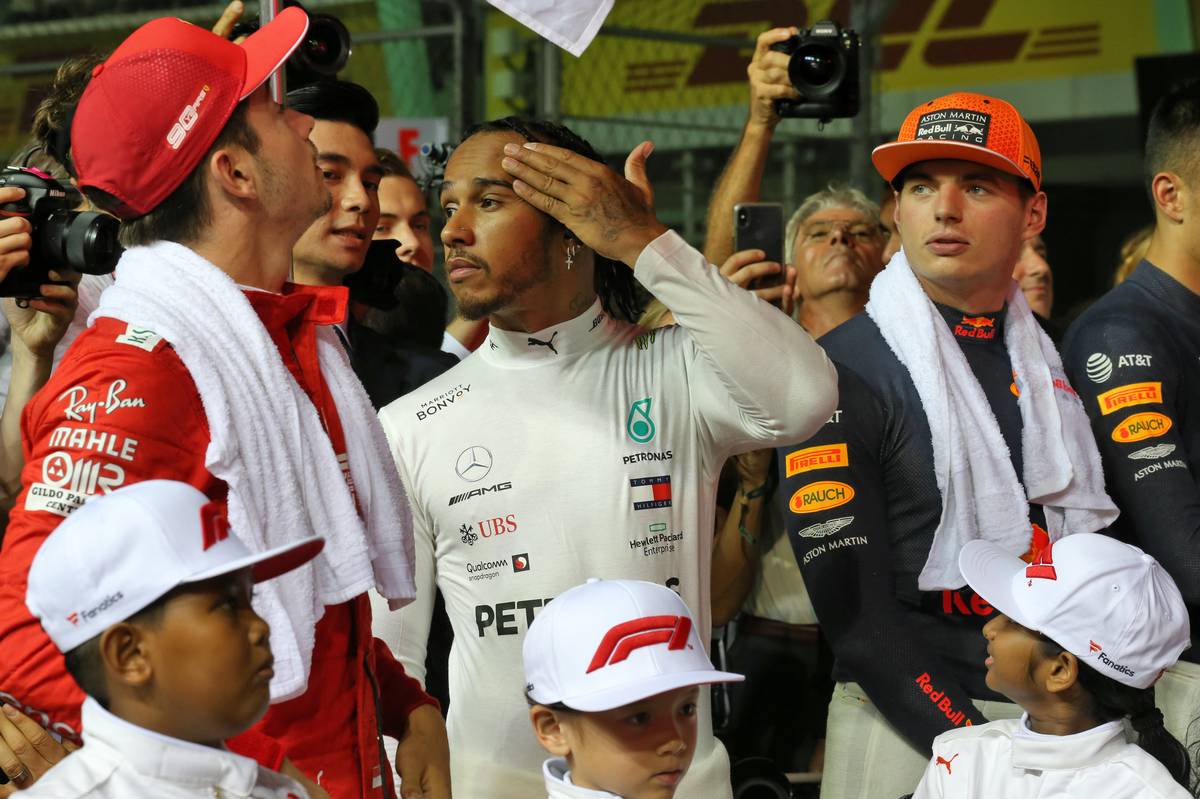 Hamilton has often had his work cut out for him in many races, challenged by the likes of Sebastian Vettel, Max Verstappen, Bottas and his most recent front-running opponent Charles Leclerc.
Yet Nico Rosberg remains the only driver to have beaten F1's superstar to the world crown, a feat achieved in 2016 and which incited the German to retire from the sport, a wise decision according to Jordan.
"Perhaps, he took his eye off the ball against Nico Rosberg," stated the Channel 4 pundit.
"Nico is a clever one as he decided to retire as he would have never won another championship if Lewis continued the way he has just done.
"Having said that Lewis is in his own realm. He can dominate the way he wants."
Gallery: The beautiful wives and girlfriends of F1 drivers
Keep up to date with all the F1 news via Facebook and Twitter