Ferrari's Charles Leclerc has been referred to the Abu Dhabi GP stewards by technical delegate Jo Bauer for a fuel breach, a potential infringement that will be investigated after the race.
Ferrari was in hot water even before the start of the race when Bauer noted a "significant difference" between the amount of fuel declared by the team and the amount of fuel inside the car.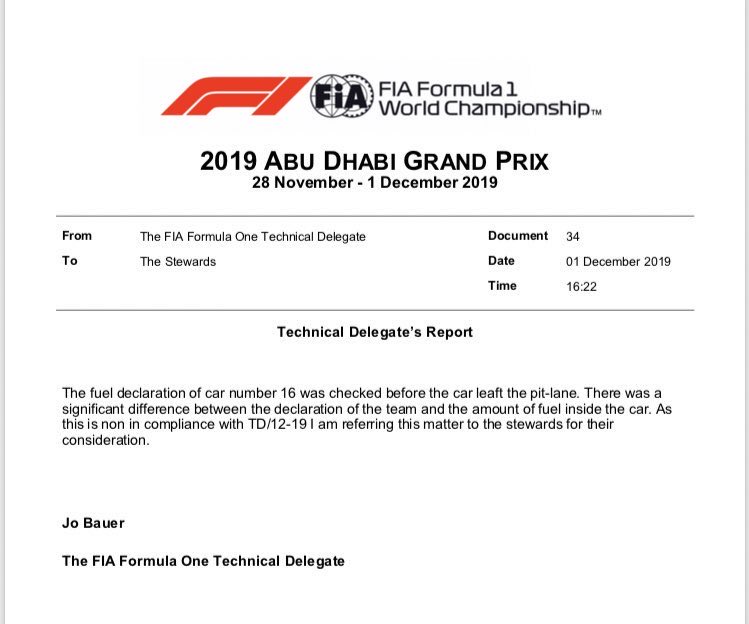 The discrepancy would constitute a breach of FIA technical directive 12-19 issued earlier this year.
While the investigation is pending and shall concluded after the race, it's unsure what punishment Ferrari could face for the possible breach of the tech regs.
But Red Bull's Christian Horner, interviewed on the grid by Sky F1's Martin Brundle before the race, believed the stewards were facing a black and white situation.
"It's obviously gone to the stewards for them to decide," said Horner. "Usually with a case like that it's either legal or it isn't."
Gallery: The beautiful wives and girlfriends of F1 drivers
Keep up to date with all the F1 news via Facebook and Twitter