Formula 1 CEO Chase Carey has been talking about his ongoing mission to revitalise the sport by making it more diverse and environmentally conscious, and by appealing to a younger audience.
That's in stark contrast to the approach of his predecessor Bernie Ecclestone who memorably said he had no interest in reaching out to a younger audience since they didn't have the cash in hand to buy a Rolex, one of F1's biggest corporate sponsors.
"Bernie and his team deserve credit for what they built," Carey told Yahoo! Sports in an exclusive interview. "But in recent years, they were not doing some of the things you need to do to compete in today's world, to really maximise values.
"There were aspects of the sport that weren't being dealt with," he said. "I don't think we had been energising the events enough.
"You've got to continue to provide fresh energy, fresh perspective. If you're standing still, you're going backwards. Our events didn't have a freshness to them.
"Here was a sport, a global events business, positioned for success. It is a unique venture," he continued. "[But] I thought there were things that weren't being done that could be done to strengthen [them]."
It's why ever since Liberty Media bought F1 at the end of 2016, Carey has put so much time, effort and money into building the sport's social and digital media offerings. That's in stark comparison to Ecclestone who at times seemed actively antagonistic towards such projects.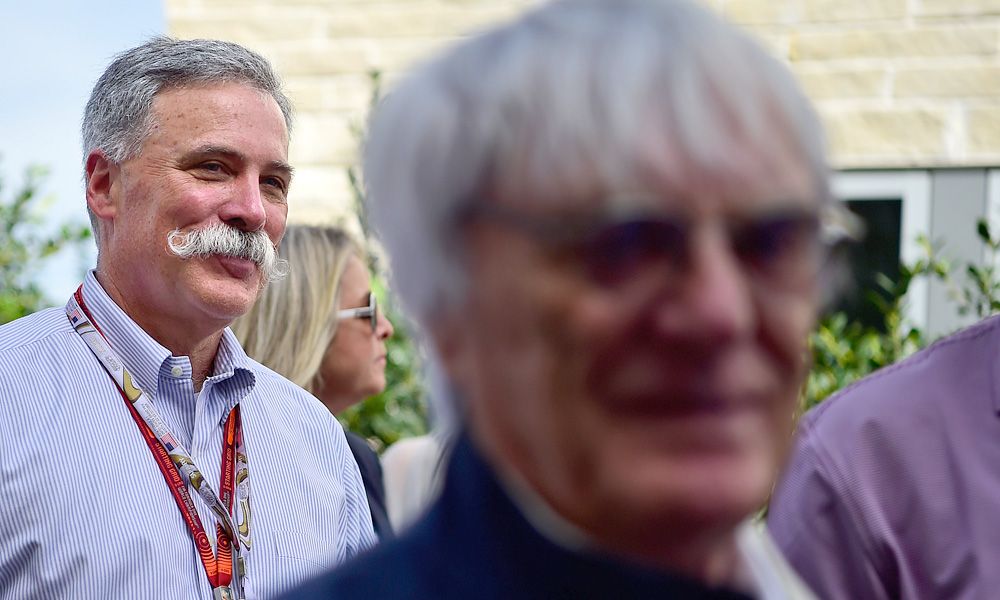 "You're in an age where you need to engage with fans in ways that hadn't been done before, and that probably starts with digital media and social media," Carey explained.
"People today walk around with today's television in their pocket," he continued. "You have to provide them with the material to continue to do that.
"That's about following the sport, the teams, the drivers or the heroes. They want to be closer to it and that's a great thing," he said. "They want to follow it in ways they never did before."
Carey insisted that he isn't overlooking the older fans or traditional means of reaching the audience, with unique TV audience figures increasing 10 per cent in 2018 to 490.2 million despite the increasing shift to Pay TV in many countries.
The total cumulative audience in the sport's top 20 markets has also risen since Liberty bought the commercial rights, by three per cent to 1.758 billion, while social media figures are up 53.7 per cent compared to 2017. The numbers for the latest season have yet to be released.
"I think we've achieved what we wanted," Carey told CNN. "I think 2019 has been a year where we've had good growth, we've had growth in attendance, growth in viewership, the business is healthy."
Another area of focus for Carey is that of diversity, with F1 still a long way from seeing a female driver on the grid.
"We're working hard, particularly the female diversity issue, but really on all levels of diversity," he acknowledged. "We want to increase the diversity. We've been very public about it. We've said it's one of our core objectives.
"Over the next few years, we've identified the environmental issues as one we're going to tackle, and diversity as one we're going to tackle."
Gallery: The beautiful wives and girlfriends of F1 drivers
Keep up to date with all the F1 news via Facebook and Twitter