Former F1 driver and Sky Sports pundit Martin Brundle believes that Max Verstappen's new deal with Red Bull Racing has "cut down" Lewis Hamilton's options for 2021.
Verstappen extended this week his allegiance to Red Bull - the company that brought the Dutchman into F1 in 2014 - until the end of 2023.
Vesrtappen's deal with the Milton Keynes-based team has quashed the prospect of a move to Ferrari or Mercedes in the mid-term.
But Brundle says the move, coupled with Charles Leclerc's locked-in seat at Ferrari, opens up questions about Mercedes' game plan regarding the future with both Hamilton and Valtteri Bottas' contracts expiring at the end of this year.
"The Verstappen news does make my mind think 'what's going on at Mercedes' short to medium term?" Brundle told Sky Sports.
"I really would have expected one of Verstappen or Leclerc to rock up at Mercedes.
"You'd have to look at it and think that Mercedes have got to be at least the equal-best car for another two or three years with the momentum they've got, so why hasn't one of them signed up there?"
Hamilton has said that he is in no hurry to decide his post-2020 future, although the six-time world champion has often expressed his desire to remain with the Mercedes family, despite rumors of Ferrari's courtship of the Briton.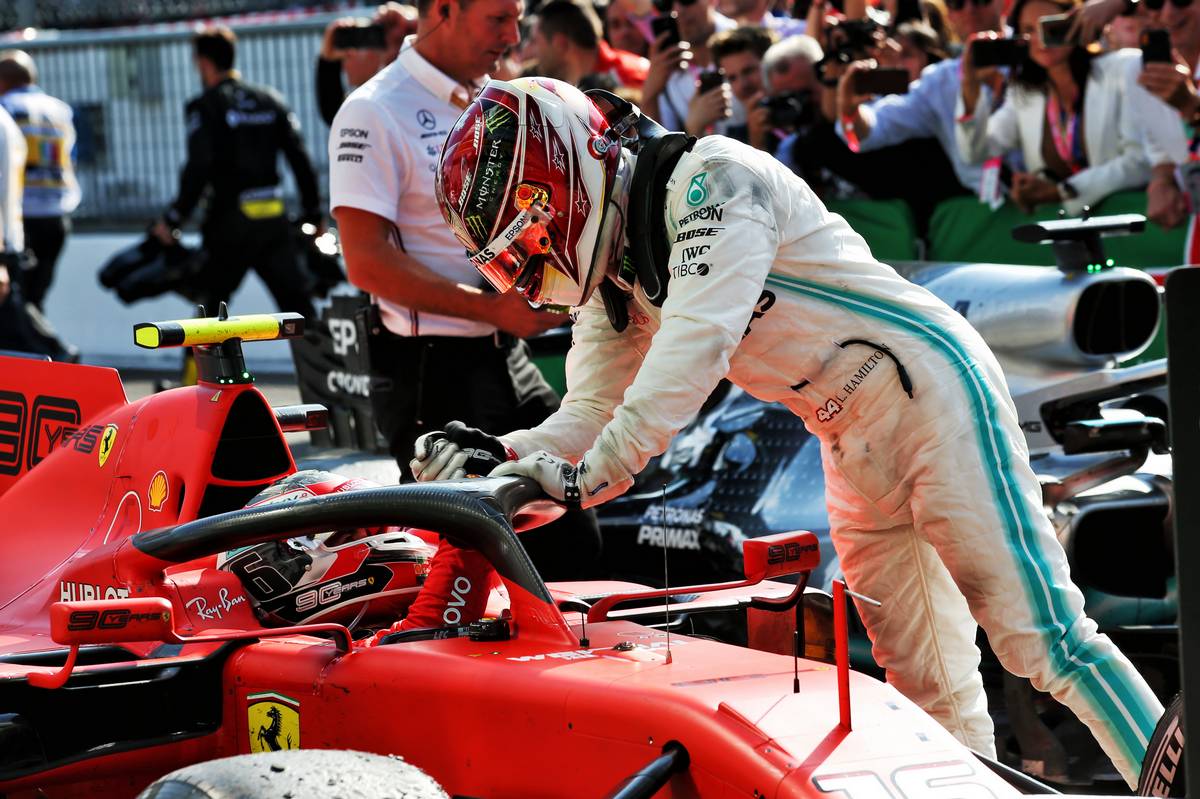 "It leaves Lewis with reduced options, but he's still holding a lot of aces," added Brundle. "And it doesn't prevent Lewis from going to either of those two teams at all, really.
"It possibly would at Red Bull, but it doesn't stop the idea of a Hamilton-Leclerc line-up at Ferrari. But it has cut Lewis' options down, if indeed he hasn't already signed with Mercedes-Benz longer term.
"Maybe the music stopped before Christmas, they all sat down and there is some embedded news we haven't heard yet."
Brundle admitted to have been surprised by the recent flurry of contract announcements.
"These post-2020 deals have certainly happened earlier than I expected," he said.
"I thought Max would see whether Red Bull could give him a championship-challenging car over the first few races of the year and then take a view.
"So something has crystalised that earlier, which again makes my mind wonder about what is going on elsewhere."
Gallery: The beautiful wives and girlfriends of F1 drivers
Keep up to date with all the F1 news via Facebook and Twitter