Williams' recruit Nicholas Latifi says teammate George Russell will provide a good benchmark from which he'll be able to learn in his maiden season in F1.
Latifi finished second in last year's FIA Formula 2 Championship and enjoyed multiple Friday practice outings with Williams on Grand Prix weekends to prepare for his step up the ladder.
The Canadian's promotion to F1 comes at a difficult time for his team, with Williams seeking to extricate itself from the worst performance slump in its history.
Latifi is well acquainted with Russell, having competed against the talented 21-year-old in F2 in 2018, when the Briton won the title in the competitive feeder series.
The highly rated Russell, who obliterated former teammate Robert Kubica in qualifying last season, will be a tough nut to crack but a good gauge by which to judge Latifi.
"I'm going to try to do my own thing, I'm my own person and own driver," Latifi said, quoted by Crash.net.
"Obviously George is one of the highest-rated junior drivers - I'm very much looking forward to going up against him.
"For sure he'll be a good benchmark and good reference to me, helping me to learn.
"He's not going to be a rookie next year anymore, so I assume he'll have some advantage, but I think we're going to work very well together.
"Where the results are and performance is going to be, it's obviously very difficult to say, but regardless my goal is still going to be to try and extract the maximum out of the package that I can."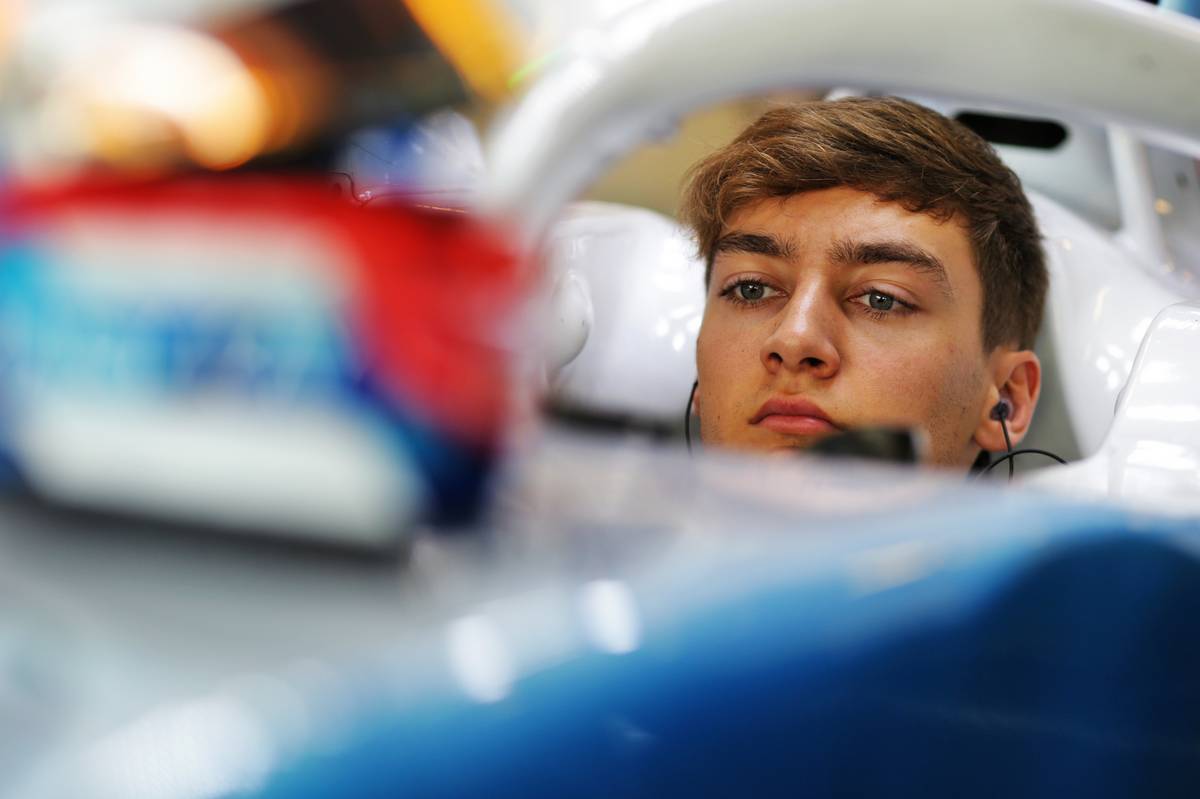 Williams deputy team principal Claire Williams, who admitted recently that her team had hit rock bottom in 2019 and can't afford a repeat of last season, believes she has a solid driver pairing to guide the Grove-based outfit forward.
"George and Nicholas have the type of personalities that we're looking for," Williams said.
"They truly understand the importance of playing their role in the development of the team and motivating the team and inspiring the team.
"I think we're very lucky that we've got two drivers that can do that.
"It's always the case that with a rookie, which Nicholas will be next year, it's going to take him a couple of races to get his head around things, but we know that he's a quick study, and that he's going to be there pretty quickly.
"I don't think it is a distraction in any way that we have two younger drivers in the car, because we know what they're both capable of."
Gallery: The beautiful wives and girlfriends of F1 drivers
Keep up to date with all the F1 news via Facebook and Twitter