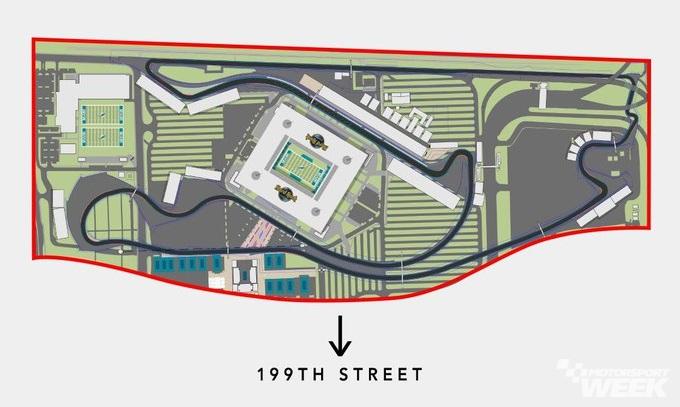 Miami Grand Prix organisers have modified the layout of their event's prospective track and tweaked the race weekend's schedule in an effort to appease the concerns of local residents.
Liberty Media has been attempting to surmount successive roadblocks erected by representatives and residents of Miami Gardens who oppose the Miami GP project and the event's promoter, Miami Dolphins owner Stephen Ross.
However, a dialogue between F1, the promoter, Miami-Dade Mayor Carlos Gimenez on one side and local officials, businesses and residents on the other, has been ongoing in the past few months, with the purpose of easing the difference between the opposing parties.
To help reach a breakthrough compromise, F1 has accepted to change the Miami GP track configuration by eliminating the use of Northwest 199th Street for a portion of the circuit.
Furthermore, in order to minimize disruption to local schools, the weekend race schedule has been altered to ensure that there is no racing prior to 3pm on Friday.
"The Formula 1 Miami Grand Prix is another example of a world-class event coming to our region," said Tom Garfinkel, Miami Dolphins and Hard Rock Stadium Vice Chairman and CEO.
"Like the Super Bowl, an event like this provides a unique opportunity to proudly showcase our region to the world.
"We want these events to benefit everyone in the region, including local Miami Gardens residents, and we look forward to working with Superintendent Carvalho, Dr. Steve Gallon, and the District to bring innovative STEM programming to local students, such as 'Formula 1 in Schools,' a global engineering competition."
Despite the encouraging developments, Formula 1 isn't out of the woods yet.
On Wednesday, a Miami-Dade Board of County Commissioners meeting takes place where the Commission will vote on a measure, put forth by Commissioner Barbara Jordan, which attempts to revoke the Hard Rock Stadium's current zoning rights in an effort to prevent Formula 1 racing.
The Stadium's current zoning designation permits auto racing and was previously granted by both the City of Miami Gardens and Miami Dade County.
Watch this space...
Gallery: The beautiful wives and girlfriends of F1 drivers
Keep up to date with all the F1 news via Facebook and Twitter