The Schumacher family's endeavor of bringing the famous name back to Formula 1 will include a second member this year, with David Schumacher stepping up full time to the FIA F3 Championship.
The 18-year-old son of former F1 driver Ralf Schumacher, and the cousin of Prema F2 charger Mick Schumacher, has been signed up by the Charouz Racing System Czech outfit for a full campaign in the feeder series.
Schumacher - who started his single-seater career in F4 in 2018 and won three rounds of the 2019 Formula Regional European Championship - made his F3 debut last season when he raced with Campos in the series' season finale in Sochi, replacing the injured Alex Peroni.
He then joined Charouz for the challenging FIA F3 World Cup in Macau where he finished 21st.
"I feel really happy and grateful to make the step up to FIA Formula 3 full-time with Charouz," Schumacher said.
"I drove two events at the end of last year and that was good preparation for the season ahead.
"I got to learn more about the car, and that's valuable as we don't have many practice opportunities during race weekends.
"I think we can make a step forward this season and I will try and finish as high as possible."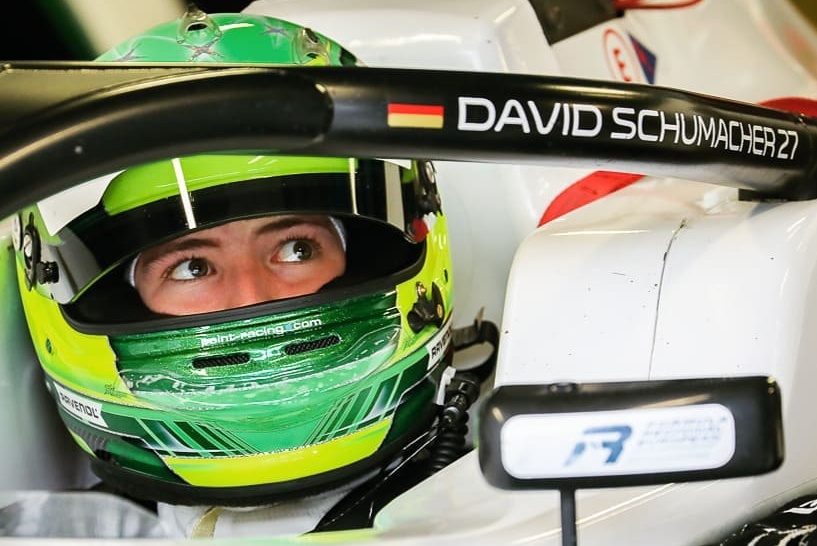 Alongside Schumacher, Charouz will run experienced Finnish racer Niko Kari and Japanese-born Brazilian rookie Igor Fraga.
The FIA Formula 3 Championship, which races on Formula 1's support bill, will kick off on March 21 in Bahrain.
Gallery: The beautiful wives and girlfriends of F1 drivers
Keep up to date with all the F1 news via Facebook and Twitter