Arrow McLaren SP officially launched on Friday its 2020 IndyCar season that will see McLaren undertake a full programme in the US series for the first time since 1979.
The Woking-based outfit has partnered with Schmidt Peterson Motorsports for its endeavor and will field two Chevrolet-powered cars for 2018 Indy Lights champion Patricio O'Ward and reigning Indy Lights champion Oliver Askew.
"This event is not only a car launch but it is representative of thousands of hours of effort by our team members and partners," said co-owner and IndyCar veteran Sam Schmidt.
"I'm so incredibly excited to build upon our partnership with Arrow and add one of the most iconic names in motorsport, McLaren, to the team.
"I can't wait to see these cars on track next week going fast with our young, talented and exciting driver lineup."
This year, IndyCar teams will once again rely on Dallara's DW12 design to which an Aeroscreen cockpit protection device has been added.
Arrow McLaren SP has gone for a design that blends McLaren's signature papaya orange with Arrow's black, a livery which O'Ward described as "lethal".
"It really shows what we are trying to portray and what we are trying to do in this new partnership between Arrow and McLaren. I think the car is aggressive, lethal, and looks fast," said the 20-year-old Mexican.
"2020 is the start of something new, not just for me but for the whole Arrow McLaren SP team.
"It's a new partnership between Arrow, McLaren and Schmidt Peterson and I think it's great. The series is growing, the team is growing exponentially, and the goals are high.
"It's definitely a year that I'm really looking forward to and I can't wait to get started in St. Pete. I'm sure all the hard work we've put in this offseason is going to pay off."
9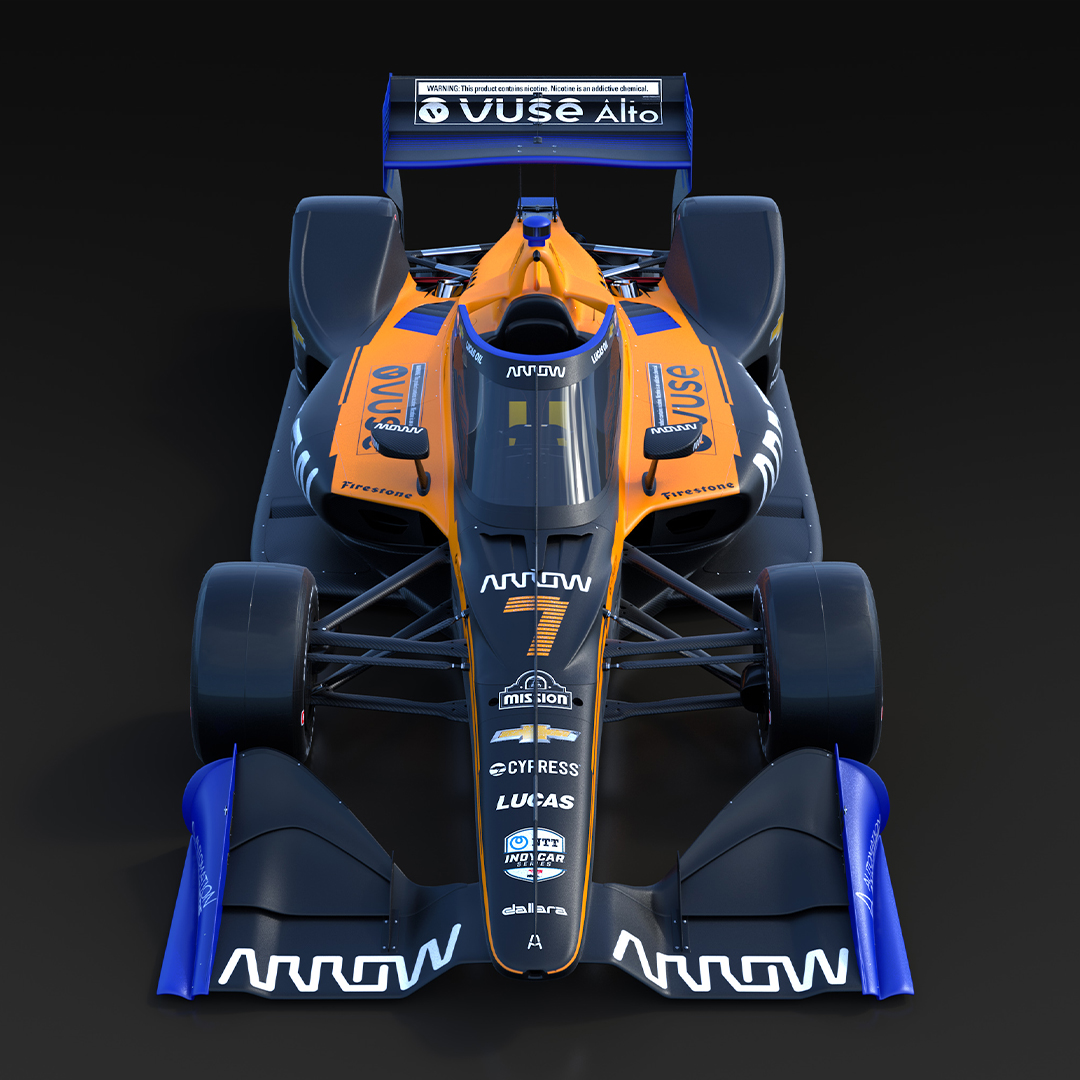 McLaren sporting director and former Indy 500 winner Gil de Ferran was also present for the team's launch.
"Today is a moment to reflect on the journey we have just begun," said
"In the few months since we announced Arrow McLaren SP we have signed two of the most exciting young drivers in recent memory and maintained and secured the support of great partners.
"This occasion is also an opportunity to acknowledge the challenges ahead and make a pact with ourselves that nothing other than our full effort and commitment will suffice."
Gallery: The beautiful wives and girlfriends of F1 drivers
Keep up to date with all the F1 news via Facebook and Twitter