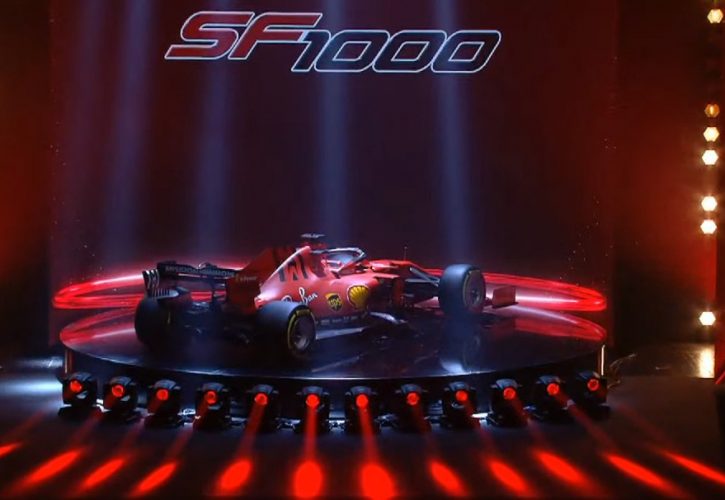 Ferrari has found itself in hot water with an Italian consumer group which is threatening legal action against the Scuderia for the illegal promotion of tobacco products conducted through its Mission Winnow branding.
Consumer watchdog Codacons is seeking to hold Ferrari accountable for what it considers as subliminal tobacco advertising, and the group is demanding nothing less than the immediate seizure of the SF1000 car unveiled by the Scuderia at an event in Reggio Emilia!
At the presentation, Philip Morris' Mission Winnow branding was displayed as expected on the Italian outfit's new car.
Mission Winnow is not a tobacco product, but a brand created by long-time Ferrari sponsor Philip Morris to promote its research activities and alternative products.
Italy's Ministry of Health reportedly ruled a few weeks ago that the public and online promotion of alternative tobacco products or heated tobacco products should be construed as the indirect promotion of tobacco consumption, a view that supports Codacons claim against Ferrari.
"Now, strengthened by the decision of the Ministry that sides with us across the board, we will start a legal battle against Ferrari, presenting a new complaint to the Antitrust and Ministry of Health, and we will ask for the seizure of the new SF1000 single-seater presented yesterday in Reggio Emilia", said the president of Codacons Carlo Rienzi.
Unfortunately, targeting the Mission Winnow brand is a familiar theme for Ferrari which was forced to ditch the name and logo at last year's Australian Grand Prix when the country's health department considered the scheme as a clever ploy to circumvent anti-tobacco rules in Australia.
The Mission winnow branding was also dropped last year by the Scuderia at over half of the races, including the Italian Grand Prix at Monza.
Gallery: The beautiful wives and girlfriends of F1 drivers
Keep up to date with all the F1 news via Facebook and Twitter