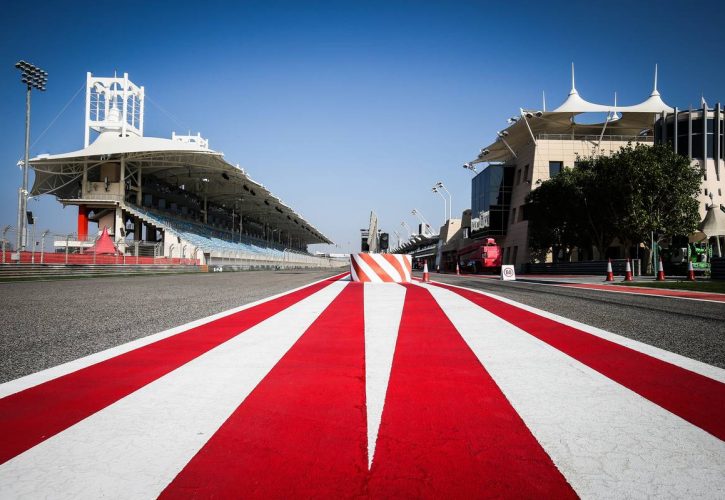 The prospect of Formula 1 racing in Bahrain just a week after the season-opening Australian GP has been called into question following the Kingdom's most recently announced travel restrictions.
Bahrain has declared that all foreign nationals who have travelled to Italy, China, Hong Kong, Malaysia, Singapore, Thailand and South Korea 14 days prior to their arrival will be denied into the country!
The decision is temporary but will only further complicate F1's already nightmare travel logistics.
Teams are set to race in Melbourne on March 15 and then travel directly to Bahrain for the second round of the F1 world championship.
Given the strong Italian contingent present in F1 - starting with Ferrari and AlphaTauri and which extends to suppliers such as Pirelli and Magneti Marelli - fielding a full grid at Sakhir now seems highly improbable.
Yet, Bahrain Grand Prix organisers insist their event is still set to take place on March 22.
With sporting events such as MotoGP's first two rounds in Qatar and Thailand getting the axe, and countries which F1 is set to visit ramping up border restrictions, the start of the 2020 season is heading towards major disruption.
Meanwhile, over at the FIA, the governing body insists it is still "closely monitoring" the evolving situation linked to the coronavirus outbreak.
"Following the coronavirus epidemic that broke out at the beginning of the year and, to date, has mainly affected China, the FIA is closely monitoring the evolving situation with relevant authorities and its Member Clubs, under the direction of FIA Medical Commission President, Professor Gérard Saillant," the FIA stated on Tuesday, reiterating its stance from the days before.
"The FIA will evaluate the calendar of its forthcoming races and, if necessary, take any action required to help protect the global motor sport community and the wider public."
Update:
Bahrain GP organisers announced on Tuesday afternoon that "specific measures" are currently being put in place for all F1 teams and personnel, the sport's administrators, broadcasters and media attending the event.
Bahrain immigration and health authorities have requested the flight details of all personnel and staff who have been to, or transited through, China (including Hong Kong), Iran, Iraq, Italy, Japan, South Korea, Malaysia, Singapore, Egypt, Lebanon and Thailand in the 14 days before their arrival in Bahrain.
Members of the F1 community are expected to be screened for the coronavirus at Manama airport on arrival and if they are deemed healthy they will be allowed to enter the country and proceed to Sakhir.
Gallery: The beautiful wives and girlfriends of F1 drivers
Keep up to date with all the F1 news via Facebook and Twitter