The main fact to know about Pirelli ahead of this weekend's season-opening Australian Grand Prix is that all teams will race in 2020 with the same tyres as last year, a first for the Italian company in F1.
Pirelli also brings to Melbourne the same compounds as in 2019: the hard C2, the medium C3 and the soft C4, a selection that worked very well last year at the fast Albert Park street circuit which is mainly about traction and braking.
"Tyre-wise, the drivers should be well-prepared for Melbourne, as they have exactly the same selection as last year, so there should be plenty of relevant data," explained Mario Isola, Pirelli's head of F1.
"Perhaps the only question mark concerns how these tyres perform on the 2020 cars, which have already proved to be a lot faster than their predecessors, but plenty of information about this was gathered at pre-season testing in Barcelona last month.
"In the recent past, Australia has been a one-stop race for most drivers, and for now there's no reason to think why it should be different this year, which marks the start to the end of an era: the final season of 13-inch tyres in Formula 1."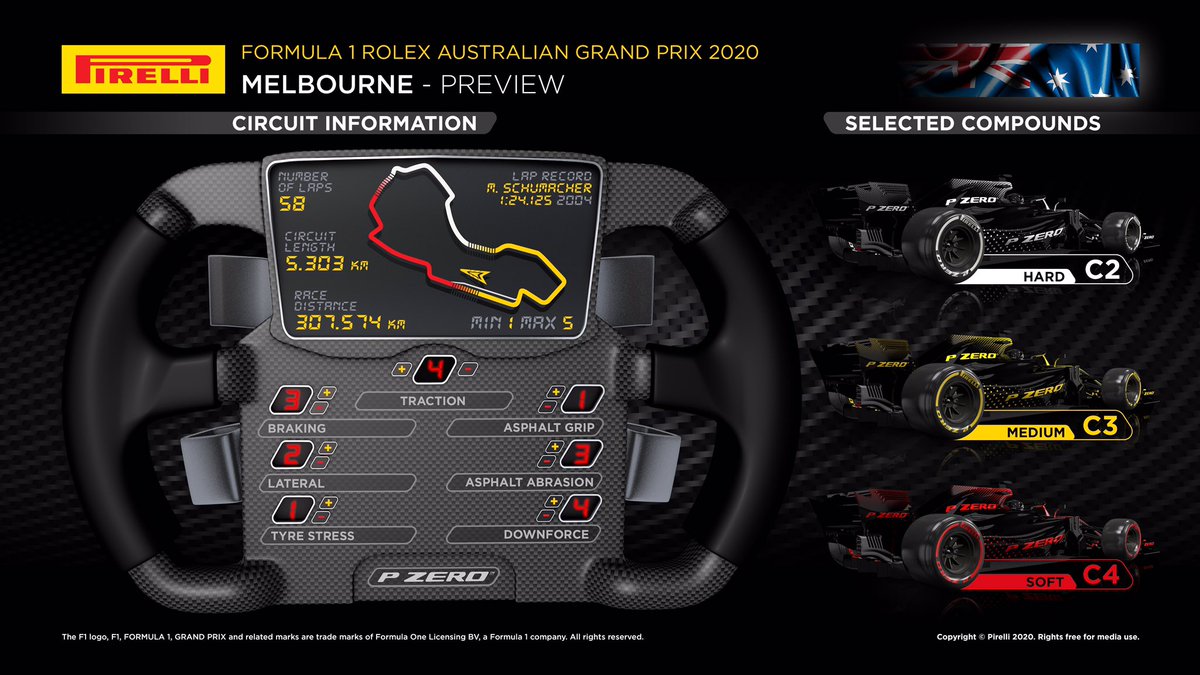 Gallery: The beautiful wives and girlfriends of F1 drivers
Keep up to date with all the F1 news via Facebook and Twitter